Featured in:
Fashion Consultants supply professional fashion advice and recommendations to individuals, customers or companies. They use their knowledge of trends and fashion principles in order to assist others in the realm of fashion.Fashion Consultants typically work either for fashion companies or on an individual, contract basis. Some work in retail environments, leveraging their advice and expertise to ultimately increase merchandise sales.
Need cover letter guidance? Add a cover letter to your resume using our cover letter formats how-to guide and add value to your resume.
Want to boost your resume? Your Jobhero subscription comes with a complimentary cover letter builder. Once you choose a cover letter template, the builder will suggest job-specific skills and prewritten entries, allowing you to save multiple letters for various applications fast.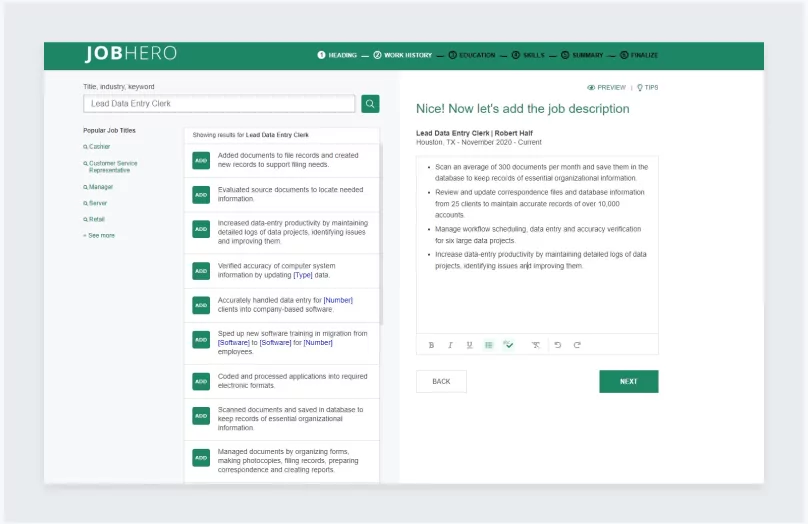 BUILD MY RESUME
Fashion Consultant Duties and Responsibilities
In order to advise others on fashion, a Fashion Consultant performs many different tasks. We analyzed job listings for Fashion Consultants in order to identify these core duties and responsibilities.
Provide Fashion Advice
The central duty of the Fashion consultant is to advise customers and clients in making fashion decisions. They make recommendations on individual pieces, entire outfits, color palettes, styles and fabrics. This involves listening to the customer's needs and understanding each individual client in order to personalize and tailor suggestions to the client's aesthetic preferences and personal style, body type, price range and the occasion for which the customer is dressing.
Increase Sales
The Fashion Consultant, when working for a company or store, also serves as a customer service and sales representative. Through the providing of fashion advice and assistance of customers in the selection process, the Fashion Consultant both fulfills the customer's needs and helps the store sell additional merchandise, increasing overall customer satisfaction and company profit.
Follow trends
The Fashion Consultant remains up-to-date with marketplace trends and current fashions while maintaining a timeless knowledge of fashion principles. They analyze seasonal trends and implement them into their client recommendations and are expected to be experts in the field. Because the fashion industry is constantly changing, a Fashion Consultant will regularly update his or her looks in order to develop new outfits and concepts for clients.
Generate and Pursue Leads
Often, Fashion Consultants are responsible for securing and growing their own client base. This requires generating or pursuing leads, selling their services and following up with current customers by phone and email. They also respond to all customer requests and questions, schedule clients and place orders for customers.
Fashion Consultant Skills
With excellent interpersonal and communication skills, Fashion Consultants are highly personable and friendly, gaining customer trust and loyalty quickly and consistently. They are also great listeners who are able to personalize each customer's experience. With a professional demeanor, Fashion Consultants help businesses increase their sales through relationship building, a professional and stylish appearance and an energetic and positive attitude. In order to juggle many clients, they are also successful multi-taskers with great time management and organizational abilities.
Core skills
: Based on job listings we looked at, employers want Fashion Consultants with these core skills. If you want to work as a Fashion Consultant, focus on the following.
Obtaining retail or customer service experience
Possessing sales abilities
Demonstrating a professional demeanor and sense of style
Being willing and able to travel
Advanced skills
: While most employers did not require the following skills, multiple job listings included them as preferred. Add these to your Fashion Consultant toolbox and broaden your career options.
A bachelor's degree in fashion or related field
Fashion design experience
Consulting experience
Access to a potential client network
Create your own professional resume in just minutes.
Try our resume builder today
Build Your Resume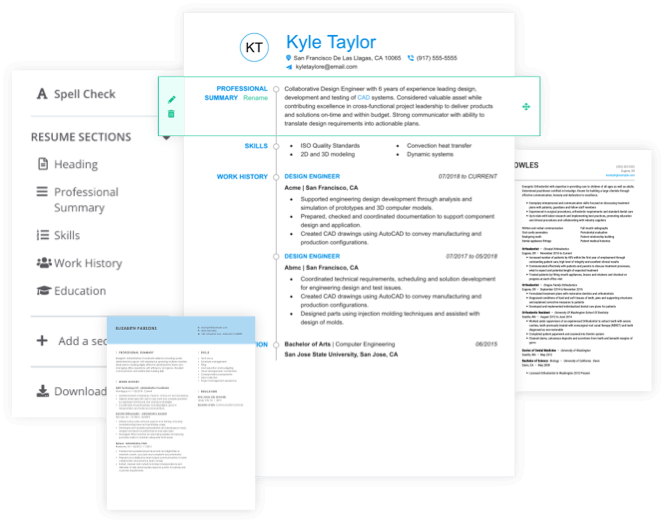 Fashion Consultant Resources
We searched the Web to find the best industry resources to help you continue exploring a career as a Fashion Consultant. From thought leaders to industry groups, this list is packed with opportunities to learn, connect and engage.
On the Web
A popular blog from a fashion stylist
A very popular fashion blog
A blog from the accessories manager at Tory Burch
Industry Groups
Organization for image consultants
Society for fashion professionals
Global network of fashion industry professionals
Fashion Merchandiser Books
A textbook on fashion and image consulting
A fashion guide from Christian Dior
A comprehensive book on fashion history
Fashion Consultant Resume Help
Explore these related job titles from our database of hundreds of thousands of expert-approved resume samples: