Featured in:
Bridal consultants help brides choose between different products and accessories to make their wedding day perfect. They give brides the royal treatment while facilitating the sale of wedding gowns, dresses, and other accessories on behalf of their store. People who are naturally outgoing, friendly, and patient with the sales process can succeed as bridal consultants. Empathetic bridal consultants work on teams to create a positive selling experience for brides and their wedding parties. From initial consultation to final fittings, bridal consultants ensure that a dress is ordered, delivered, and altered to their client's taste. Bridal consultants can work on a full- or part-time basis.
Need cover letter guidance? Add a cover letter to your resume using our cover letter formats how-to guide and add value to your resume.
Want to boost your resume? Your Jobhero subscription comes with a complimentary cover letter builder. Once you choose a cover letter template, the builder will suggest job-specific skills and prewritten entries, allowing you to save multiple letters for various applications fast.
Bridal Consultant Duties and Responsibilities
No two bridal consultants are exactly alike, as specific skills vary from employer to employer. However, after analyzing online job postings, we identified several core duties and responsibilities common to the job:
Recommend Bridal Gowns
The most important duty a bridal consultant has is sharing their knowledge of wedding styles and designers with potential brides. They recommend bridal gowns based on each customer's body type and personal preference. Bridal consultants let customers know about the wide range of styles, cuts, and colors available.
Facilitate Bridal Sales
Bridal consultants are retail salespeople required to sell wedding merchandise to clients and customers. They strive to meet and surpass the needs of every bride-to-be that walks through the door. Their job as sales consultants is to build profitable contacts and long-term relationships. Additionally, they process payments and sales transactions within store settings.
Take Body Measurements
Another important duty for bridal consultants is taking measurements and arranging dress alterations. They schedule fittings and provide a comforting experience. Bridal consultants often take measurements for the entire bridal party as well as the bride. Based on these measurements, bridal consultants suggest gowns that are in-store as well as made-to-order options. Bridal consultants place special orders and coordinate any alternations that are required.
Style Wedding Looks
Bridal consultants also help women find the perfect wedding accessories to go with their gown. They style bridal looks with complementary jewelry, headpieces, gloves, and veils. They also offer suggestions on creating additional wedding looks, accessories, and hairstyles.
Provide High-End Customer Service
To be successful, bridal consultants create a stress-free and fulfilling shopping experience. They warmly greet customers as soon as they arrive and provide detailed pricing information on gowns and accessories. Bridal consultants help busy customers with everyday concerns.
Bridal Consultant Skills and Qualifications
People with a friendly, professional demeanor and excellent sales skills can thrive as bridal consultants. Prior experience in luxury retail sales and customer service is helpful but not always required. The following skills are essential to getting the job done:
Sales skills – consultants are primarily responsible for selling wedding apparel and merchandise within their store
Styling – bridal consultants help create highly styled and fashionable looks for brides that include gowns, party dresses, accessories, shoes, and hairstyles
Organization skills – coordinating delivery, pickup, alterations, and return of dresses is an important skill for bridal consultants
Data entry – bridal consultants enter customer information into databases for customer service and follow-up
Administration skills – consultants often perform a variety of administrative duties, such as answering telephones, filling out paperwork, and making sales appointments
Retail management – depending on their scheduled hours, bridal consultants may be in charge of opening or closing a store
Merchandising – setting up shop window decorations and merchandise displays is a key duty for bridal consultants
Communication skills – bridal consultants need strong communication skills to connect with people from many different walks of life
Problem-solving skills – a willingness to go above and beyond when solving a customer's most pressing needs is essential for bridal consultants
Bridal Consultant Education and Training
The only minimum education requirement for working as a bridal consultant is a high school diploma. Employers typically seek candidates with some background in sales or retail fashion. Most employers provide on-the-job training that covers the store's unique retail sales process and inventory systems. Bridal consultants often study the latest wedding dress styles, trends, and designers to help meet customer needs and facilitate sales.
Bridal Consultant Salary and Outlook
According to PayScale, the median annual salary for bridal consultants is $11.42. The lowest 10 percent of earners make less than $8 per hour, while the highest 10 percent of earners make more than $16 per hour.
The Bureau of Labor Statistics (BLS) projects industry employment of retail salespersons, including bridal consultants, will grow at a rate of 2 percent through 2026. This rate is slower than average for all occupations. As online retail sales continue to increase, this limits the demand for in-store bridal consultants.
Create your own professional resume in just minutes.
Try our resume builder today
Build Your Resume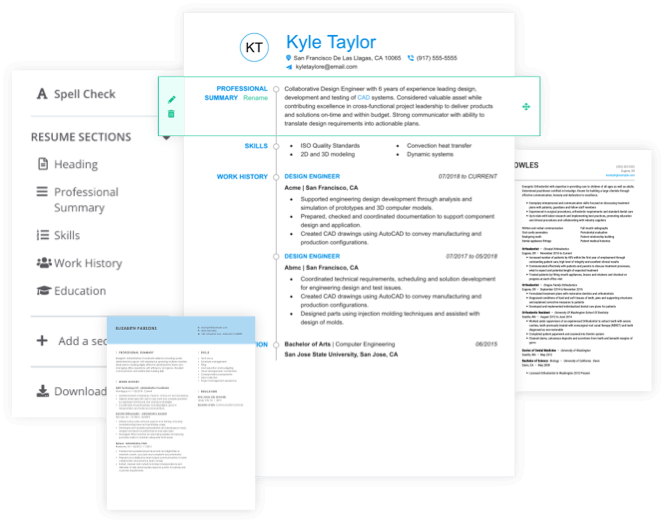 Helpful Resources
We searched the web to find the best industry resources to help you continue exploring a career as a bridal consultant. From thought leaders to industry groups, this list is packed with opportunities to learn, connect, and engage: