Featured in:
Whether working in private homes or commercial properties, a Master Electrician's job is essentially the same: installing or repairing electrical systems. Drawing up plans, applying for permits, laying wire and participating in inspections are all part of the job.
Master Electricians often train and supervise apprentices or journeymen working under them. They may run their own businesses, working with contractors or directly with clients, or they may be employed by a single organization. The Bureau of Labor Statistics projects a faster than average growth rate of 14 percent for Electricians through 2024, with an estimated 85,900 jobs being added during this period.
Need cover letter guidance? Add a cover letter to your resume using our cover letter formats how-to guide and add value to your resume.
Boost your resume with an extra click. Our cover letter templates match our resume templates' designs for a cohesive application. Use a template in our builder to help you quantify and expand upon the experience from your resume and impress employers.
Master Electrician Duties and Responsibilities
The true scope of a Master Electrician's job will depend on the the organization for which they work or the projects they undertake, but there are several primary responsibilities that can be applied to nearly all Master Electrician positions. A review of current job listings identified the following core responsibilities.
Install Electrical Systems
When a Master Electrician is called upon to install electrical systems to a new or existing building there is much work to be done. Master Electricians design the system or assist in the design process, obtain any necessary permits and order parts and equipment for the project. They either perform the installation themselves or supervise the installation process. They must ensure all circuits are correctly installed and in working order.
Repair Electrical Systems
Master Electricians also fix faulty electrical systems. This entails using diagnostic tools totest circuits, devising a solution to the problem and completing the repair work. This may involve rewiring or reinstalling components. Some Master Electricians are also hired to perform preventative maintenance to ensure electrical systems are up-to-date and safe.
Train Subordinates
Electricians learn their trade through apprenticeship programs and on-the-job experience. Master Electricians are a crucial part of the process; they oversee the work of apprentices and journeymen, teaching these novice Electricians the correct methods and practices, relevant codes and pertinent regulations.
Master Electrician Skills
The ability to work on a team and communicate well with others is important for Master Electricians. They must have an eye for detail and be reliable and trustworthy. In addition to these traits, employers look for applicants with the following skills.
Core skills
: Based on job listings we looked at, employers want Master Electricians with these core skills. If you want to work as a Master Electrician, focus on the following.
Knowing electrical codes and best practices
Reading blueprints, schematics and other diagrams
Using electrical diagnostic tools
Having relevant state license
Being able to meet the physical requirements of the job including, working in confined spaces, lifting heavy equipment and working at elevated heights
Advanced skills
: While most employers did not require the following skills, multiple job listings included them as preferred. Add these to your Master Electrician toolbox and broaden your career options.
Operating large machinery, such as forklifts
Using project management software
Knowing OSHA safety guidelines and practices
Create your own professional resume in just minutes.
Try our resume builder today
Build Your Resume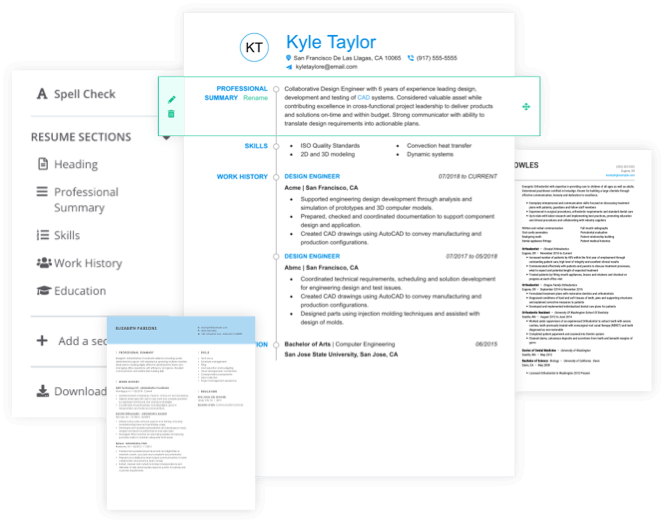 Master Electrician Resources
There are more helpful resources available on the Web for those interested in becoming Master Electricians. We scoured the Internet and found these additional learning opportunities.
Twitter
Follow Malcolm Richards, the CEO of Master Electricians, as he offers glimpses into the latest trends and news in the industry.
This UKbased electrician company tweets about the jobs they work on and industry news.
Follow Scott Caron, the Master Electrician for PBS' This Old House for information and ideas on the latest trends and advancements in the electrician field.
Master Electrician Books
Written by a retired electrician and teacher with more than 30 years of experience, this book covers all aspects of the electrician trade.
This popular text covers everything from green technologies to workplace safety protocols. It is an easy to read and well illustrated book popular with readers.
Industry Groups
IEC is a national trade association for electrical and systems contractors. Founded in 1957, the association has more than 3,000 members throughout the United States and offers a range of networking and education opportunities.
Electrical Training Alliance has been publishing electrical education materials for over 70 years and is endorsed by some of the industry's premier labor organizations. They offer training in a variety of formats and have trained over 350,000 electricians.
ABC is a national construction trade association with over 21,000 members nationwide. Founded in 1950, ABC offers a community for construction workers with education opportunities, resources and the latest news in the industry.
Master Electrician Resume Help
Explore these related job titles from our database of hundreds of thousands of expert-approved resume samples: