Featured in:
Electrical site engineers direct and oversee electrical engineering projects at construction sites, resolving issues and ensuring that work is completed according to specifications. They balance project management and engineering tasks ranging from designing electrical plans to monitoring contractors. Electrical site engineers also ensure that plans and work are completed according to local and national electrical codes. Additionally, electrical site engineers conduct testing and maintenance on electrical systems, including final inspections prior to job completion.
Our team of certified resume writers have created a library of resume examples to show you how to craft a strong resume. Study them to learn to write your own.
One extra step to impress a manager: A growing number of hiring professionals read cover letters to determine whether they'll interview a candidate or not. Use our cover letter templates to craft a complete application that lands you the interview.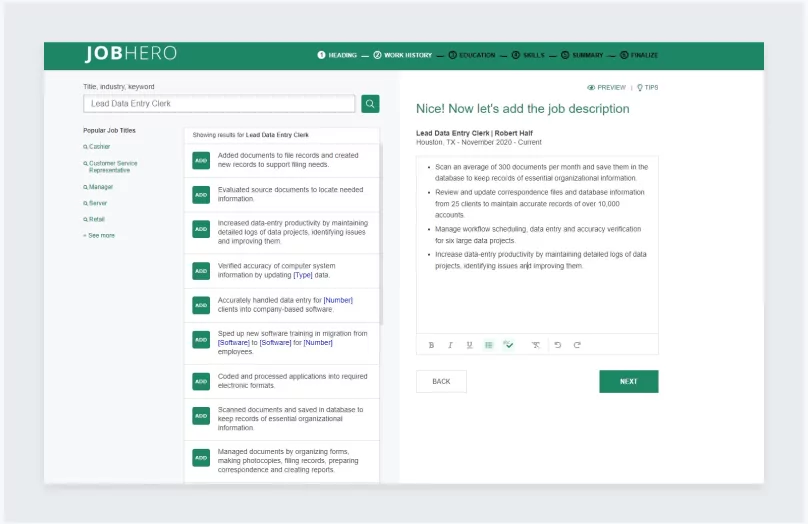 BUILD MY RESUME
Electrical Site Engineer Duties and Responsibilities
Electrical site engineers' duties can change from jobsite to jobsite, but based on postings we analyzed, this position has several core responsibilities:
Design Electrical Systems
Electrical site engineers design electrical systems for commercial, residential, and industrial construction projects. These can include both high-voltage systems for delivering power and low-voltage applications including Ethernet and fiber-optic lines. Electrical site engineers work closely with designers to determine how to effectively incorporate electrical elements, determining specifications and preparing blueprints.
Direct Electrical Contractors
Electrical site engineers directly oversee and manage teams of electrical contractors and subcontractors. They may direct daily activities, answer questions about power needs and electrical codes, and guide workers throughout the construction process. Many electrical site engineers also work on elements of construction projects themselves in collaboration with electricians and other contractors.
Resolve Electrical Issues
Electrical site engineers resolve issues related to electric systems or devices that arise during the course of construction. Changes to a building's design or practical concerns may result in existing electrical plans and blueprints no longer being viable, or specifications may change requiring a different power configuration, leading electrical site engineers to quickly revise plans and resolve issues to prevent delays.
Develop Cost Estimates
Early in the construction planning process, electrical site engineers help develop cost estimates for both material and labor. By analyzing blueprints and site specifications, they project the amount of wire, fixtures, and other materials the project will require. They also estimate manpower and timelines, giving project managers the information needed to consider contractor bids and ensure the project remains within budget.
Manage Construction Schedules
Electrical site engineers also manage construction schedules related to electrical elements of job sites. They work closely with both planners and utility providers to determine when project milestones need to be completed to avoid delays and maintain profitability. Frequently, electrical site engineers determine these schedules in collaboration with subcontractors to ensure that electrical work is completed in tandem with other elements of the project.
Conduct System Testing
Electrical site engineers conduct tests of electrical systems throughout the construction process. They may test individual components or the whole system, including overseeing final inspections of the job. Electrical site engineers check contractors' work to ensure adherence to local and national electrical codes, safe operation of all devices, and accurate power delivery.
Electrical Site Engineer Skills and Qualifications
Electrical site engineers leverage their management and engineering skills to provide hands-on guidance for construction projects. Companies tend to hire applicants with at least a bachelor's degree in electrical engineering, as well as the following skills:
Electrical design - because this role is central to the design of electrical systems and components, a background in electrical design and specifications is one of the most important skills
Team leadership - electrical site engineers provide on-site guidance to contractors and other personnel, successfully directing and overseeing team members' activities
Project management - for planning and executing large-scale projects in collaboration with cross-functional teams
Problem-solving skills - because elements can change over the course of a project's lifecycle, electrical site engineers need to rapidly adapt and solve problems
Budgeting skills - to develop material and manpower estimates for projects
Communication skills - to effectively communicate with construction managers, architects, and other engineers throughout a project's development and execution
Tools of the Trade
Most electrical site engineers split their time between offices and jobsites, using standard office software equipment in addition to the following:
Computer-aided drafting (CAD) software (AutoCAD, SketchUp)
Electrical Site Engineer Education and Training
Generally, electrical site engineers have at least a bachelor's degree in electrical engineering from a program accredited by the Accreditation Board for Engineering and Technology (ABET). However, many companies prefer to hire candidates with a master's degree in electrical engineering. Because this position balances project management and construction oversight, some experience working as an electrical engineer on large-scale construction projects is also necessary. Many electrical site engineers receive a Project Management Professional (PMP) certification as well.
Electrical Site Engineer Salary and Outlook
According to the Bureau of Labor Statistics (BLS), the median annual salary for electrical engineers was $94,210 per year as of May 2016. The lowest-earning 10 percent had an annual salary of less than $59,720, while the highest-paid 10 percent earned more than $149,040. The BLS does not provide information specifically on electrical site engineer salaries.
The BLS expects employment for electrical engineers to grow seven percent between 2016 and 2026, with the majority of jobs added in engineering services firms, which could mean electrical site engineers see slightly higher demand for their services.
Create your own professional resume in just minutes.
Try our resume builder today
Build Your Resume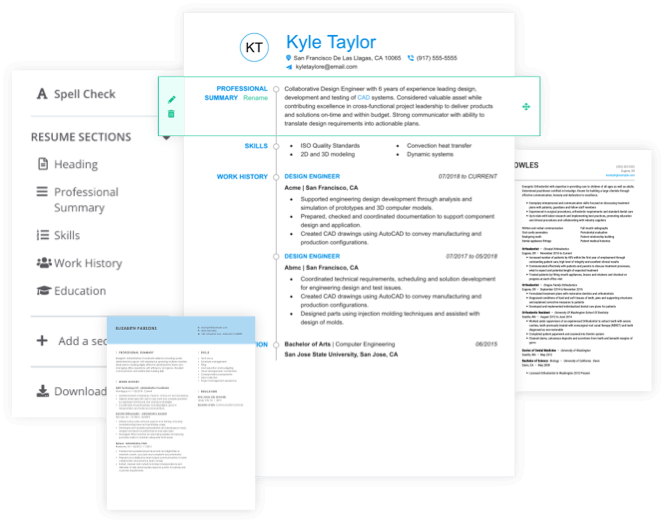 Helpful Resources
If you're considering a career as an electrical site engineer, there are many resources on the web to read further information:
Electrical Site Engineer Resume Help
Explore these related job titles from our database of hundreds of thousands of expert-approved resume samples: