Featured in:
Education supporters guide and support students and teachers by helping to create education and lesson plans, providing education counseling, and suggesting teaching techniques to improve educational effectiveness. Colleges, universities, and schools of all kinds hire education support professionals for full-time work during school hours. Education supports receive several weeks off work throughout the year for school and federal holidays. They do not typically travel outside the school to perform their work duties. Education support professionals work collaboratively with other educational staff members and primarily report to the school principal or dean of students.
If you are having writers block, our resume examples can help. Choose from hundreds of job titles to find the right example for your needs.
Improve your application with a personal message! Your resume may summarize your qualifications, but a cover letter can help you express your professional accomplishments and working style. Pair these cover letter templates with our builder subscription to unlock AI-powered text templates and professional designs that will help you submit a complete application.
Education Support Duties and Responsibilities
Day-to-day duties performed by education supporters vary based on the school they work at, the size of the student body, and the educational needs of the students. However, these core tasks are common despite those variables:
Explain Programs to Students
Education supporters explain available courses and course requirements to students, advising them on how to use these courses to achieve their educational goals.
Provide Resources
Education supporters inform students of available technology and other resources, explaining how to access and use these resources.
Create Education Plans
Education supporters work with students to create education plans for the short and long terms.
Write Progress Reports
Education supporters monitor progress made by individual students and write reports detailing their ongoing progress.
Review Lesson Plans
Education supporters review instructor lesson plans.
Observe Classrooms
Education supporters conduct classroom observations and make notes to improve teaching techniques.
Perform General Office Tasks
Education supporters perform many general office tasks, including filing, sorting mail, and copying.
Education Support Skills and Qualifications
Education supporters communicate with students to inform them of their options and help guide them through their education. They collaborate with other educational staff members to help students achieve the goals they set for themselves. Schools hire education supporters who have the following essential skills:
Communication skills - education supporters use verbal communication skills to advise students and explain various options to them
Interpersonal skills - education supporters collaborate with other educators, which requires strong interpersonal skills
Analytical thinking - education supporters devise lesson plans and education plans to help students meet their desired goals, so schools look for professionals with good analytical skills
Multitasking - education supporters address many students and work on many tasks at a time, both responsibilities that require excellent multitasking
Computer skills - because education supporters explain various technologies and resources to students and use software programs, good computer skills are essential for this job
Education Support Education and Training
Most schools require education supporters to have a bachelor's degree in business, counseling, education, or a similar field of study. Many schools also seek education supporters who have previous work experience in an educational environment of some sort.
Little on-the-job training is provided to education supporters, who have previous education and training that gives them the ability to perform their work. However, many institutions provide newly hired education supporters with a brief orientation or grace period that allows them to observe classrooms, other staff, and the student body before assuming their daily job tasks. This grace period varies by employer but is typically brief, lasting no longer than two weeks at most schools.
Education Support Salary and Outlook
According to information provided by PayScale, education supporters earn $13.35 per hour. Data from the Bureau of Labor Statistics (BLS) shows that school and career counselors (who perform duties very similar to those assigned to education supporters) earn $26.64 per hour, or $55,410 annually. The BLS predicts employment in this field will rise 13 percent through 2026. This growth rate is faster than the national average.
Education supporters receive basic benefits packages that usually include medical insurance with some dental and vision benefits. Because they work in a school environment, education supporters also typically receive free meals and free parking. Paid vacation days and holidays are also usually included in standard benefits packages.
Create your own professional resume in just minutes.
Try our resume builder today
Build Your Resume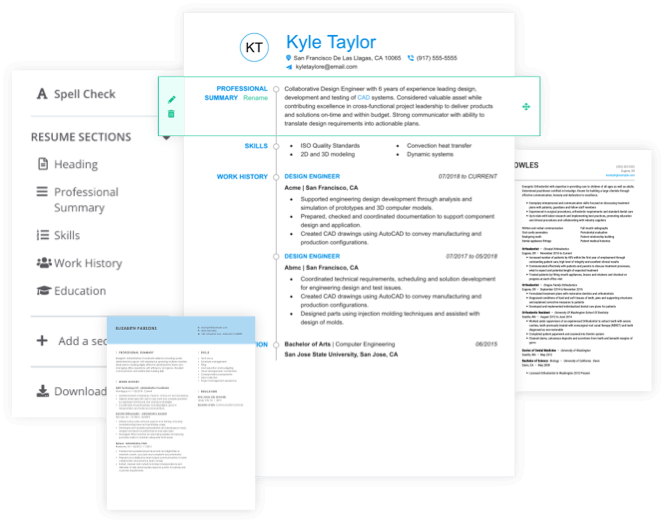 Helpful Resources
Explore these helpful resources to find jobs and job strategies of all kinds for education supporters who want to succeed:
Education Support Resume Help
Explore these related job titles from our database of hundreds of thousands of expert-approved resume samples: