Featured in:
Customer service officers act as the face of a company and directly work with customers to answer their questions or provide additional support where needed. They work in every industry that has a customer pool. This is an entry-level position that doesn't typically require any formal education. Candidates who work well with people while employing excellent interpersonal communication skills are good fits for this role. Many customer service officers work traditional office hours, but there are a select few who work for employers that provide around-the-clock customer support. In these cases, employees may work second or third shifts. Customer service officers report directly to shift supervisors.
Need cover letter guidance? Add a cover letter to your resume using our cover letter formats how-to guide and add value to your resume.
One extra step to impress a manager: A growing number of hiring professionals read cover letters to determine whether they'll interview a candidate or not. Use our cover letter templates to craft a complete application that lands you the interview.
Customer Service Officer Duties and Responsibilities
Customer service officers work in a variety of different industries. Specific duties and responsibilities may vary, but there are several core tasks associated with the job, including:
Answer Customer Questions
Customer service officers are mainly responsible for answering customer questions through a variety of means, such as online chats, email, or phone calls. When a customer contacts a company, customer service officers are usually their first point of contact. They answer any questions the customer may have and then redirect them to the appropriate team or department.
Escalate Customer Issues
If customers call a company with product or service issues, the customer service officer helps escalate those problems to the appropriate support teams. They may also help resolve simple problems so the customer doesn't need to be transferred to a different team, which often decreases customer satisfaction.
Provide General Customer Support
Customer service officers also provide general customer support. This can vary depending on the specific position but often includes helping customers who come into the company office or customers who don't know which team to contact.
Update Customer Records
Most companies keep detailed customer records, and customer service officers are often responsible for updating customer records after each interaction with that customer. They add notes to customer records explaining what the interaction entailed and report on trends as necessary.
Assist the Sales Team
Customer service officers also assist the sales team in boosting sales and performance. This responsibility can include setting up appointments or following up with customers after their first interaction with a salesperson.
Customer Service Officer Skills and Qualifications
Customer service officers are expert communicators, and they love working directly with people. Employers prefer to hire those with at least one year of experience in a customer service field, but often hire those with little to no experience. Employers also look for candidates who have the following skills and qualifications:
Communication skills - a customer service officer's main skill lies in their ability communicate well with customers from different backgrounds. They can quickly change their approach to the interaction based on the customer's experiences and situations
Customer service - the most successful customer service officers already have experience in the field. However, those with no formal experience should still be skilled at helping people efficiently
Conflict management - customers often only call a company if they're frustrated or experiencing a problem with a product or service, so customer service officers are skilled at de-escalation and conflict management
Record management - customer service officers are skilled at managing customer records, which includes remembering the details of the interaction and any questions that require follow up
Patience - customer service officers exhibit a high level of patience, especially since they often work with customers who are difficult to help
Tools of the Trade
Customer service officers should be familiar with the following tools:
Commercial phone systems
Customer relationship management software (ProsperWorks, Pipedrive, Salesforce)
Microsoft Office Suite (Word, Outlook, PowerPoint)
Customer Service Officer Education and Training
Successful customer service officers should possess at least a high school diploma or GED. Further formal education is not required, but it does help candidates earn higher salaries or gain better growth opportunities.
Once hired, customer service officers undergo intensive customer service training, often spanning over the course of several weeks. During these trainings, customer service officers learn how to operate their employer's specific software and phone systems and develop soft skills that help them improve customer satisfaction.
Customer Service Officer Salary and Outlook
The Bureau of Labor Statistics (BLS) lists customer service officers under the customer service representatives category. According to the BLS, customer service officers earn a median hourly wage of around $15. Those on the lower end of the pay scale earn as little as $10 per hour, while those on the higher end make as much as $25 per hour. Customer service officers may receive benefits packages depending on their full- or part-time status. Part-timers are usually eligible for benefits only after working for a year or more. Customer service officers typically also receive performance-based bonuses.
For the most part, the demand for customer service officers is expected to grow around 5 percent through 2026. However, those who work in call center environments are expected to experience a growth outlook of 36 percent through 2026. This explosive growth is due in part to the fact that more companies are outsourcing their customer service departments to third-party vendors.
Create your own professional resume in just minutes.
Try our resume builder today
Build Your Resume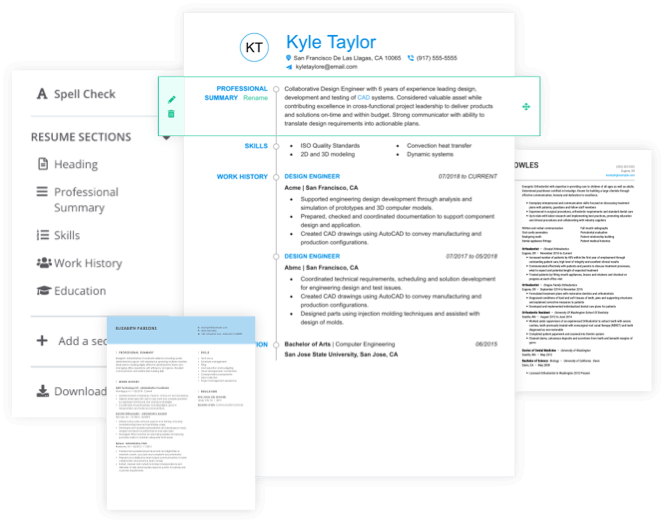 Helpful Resources
Check out some of these helpful resources to learn more about the role of a customer service officer and how you can prepare yourself to excel in the position:
Customer Service Officer Resume Help
Explore these related job titles from our database of hundreds of thousands of expert-approved resume samples: