Featured in:
Business office managers work in small businesses, corporations, nonprofits, and government agencies. Business office managers play a vital role in both the operational and managerial sides of an organization. Multitaskers who shine in a team-based environment and have strong supervisory skills and years of office experience are preferred by employers. Discretion is significant in this position because business office managers are frequently exposed to confidential information in the performance of their duties. Because human resources is one of their main areas of responsibility, business office managers with knowledge of state and federal labor and employment practices are often sought by hiring organizations.
Our team of certified resume writers have created a library of resume examples to show you how to craft a strong resume. Study them to learn to write your own.
Improve your application with a personal message! Your resume may summarize your qualifications, but a cover letter can help you express your professional accomplishments and working style. Pair these cover letter templates with our builder subscription to unlock AI-powered text templates and professional designs that will help you submit a complete application.
Business Office Manager Duties and Responsibilities
The duties under a business office manager's domain fall into four main categories: clerical and administrative, organizational, supervisory, and human resources. Some of the core responsibilities associated with these categories are listed below:
Oversee Human Resources
To ensure that the company has adequate staff to provide continuous coverage and excellent service in the administrative areas, business office managers interview, hire, and train new staff, and also provide professional development.
Facilitate Payroll
Business office managers make sure that employees receive their pay on time and that it is accurate through data entry, processing hours, and distributing checks.
Monitor Accounts Receivable
The efficient flow of revenue is necessary to keep the company running, and business office managers aid in this process by monitoring and managing the accounts receivable collection process.
Maintain Financial Records
To maintain compliance with state and federal regulations, business office managers accurately maintain financial ledgers according to regulatory standards.
Manage Inventory
Business office managers ensure that office staff have the necessary tools to perform their jobs by ordering and tracking office supplies.
Business Office Manager Skills and Qualifications
The best business office manager candidates have excellent interpersonal and leadership skills. A minimum of an associate's degree and prior supervisory experience are preferred, as are the following skills and qualifications:
Analytical thinking - reports must be analyzed to help identify any issues that might affect business operations
Customer service - business office managers work with internal and external customers; to help retain current customers and attract new ones, they must provide a superior customer experience
Accounting - having knowledge of and understanding accounting principles is necessary for business office managers to perform their bookkeeping and banking duties
Computer skills - the business office manager uses Word, Excel, Outlook, and PowerPoint daily to write and generate reports, save data, email clients and customers, and create presentations for staff meetings
Organization skills - good organization skills help business office managers be more efficient and effective with their records management tasks
Business Office Manager Education and Training
Most employers seek candidates who have an associate's degree in a business or related field, with a preference for those with bachelor's degrees. Two years of office experience is required, and past supervisory or management experience is preferred.
Business Office Manager Salary and Outlook
Salary for business office managers is based on experience and ranges from $35,000 to $68,000, with an average salary of $49,000.
The job outlook for business office managers is slated for average growth through 2024, increasing by 8 percent.
Create your own professional resume in just minutes.
Try our resume builder today
Build Your Resume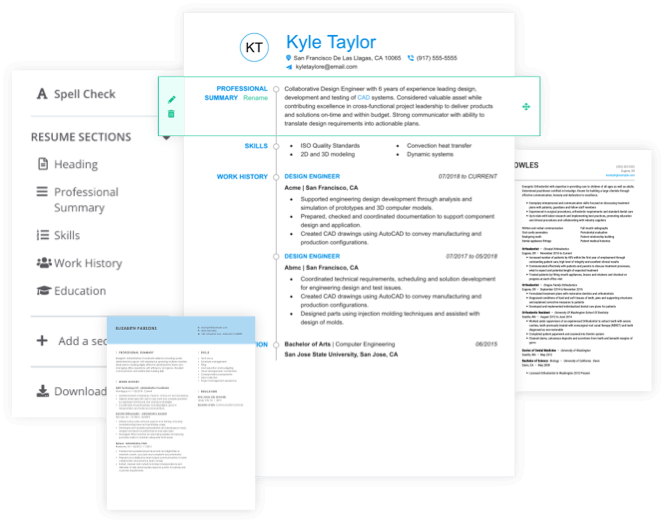 Helpful Resources
We've compiled a list of resources that can help lead the way to becoming a business office manager:
Business Office Manager Resume Help
Explore these related job titles from our database of hundreds of thousands of expert-approved resume samples: