Featured in:
We live in a global economy where many businesses operate on more than one continent. Business Development Executives help their employers earn new business necessary for expansion. This position was formerly lumped under 'Sales Executive,' but globalization led to the creation of the Business Development Executive role. Business Development Executives are well versed in analytical tasks like conducting market research and developing growth strategies based on key performance indicators. They also perform communication-based tasks, such as collaborating with team members and negotiating with clients. Given that every industry has a thirst for expansion, Business Development Executives are employed in virtually every niche. Midsize and large corporations most commonly hire Business Development Executives.
The role of Business Development Executive is a sales job with room for advancement. They typically answer to a Business Development Manager, who in turn answers to a VP of Business Development. Their work environment is a standard corporate office setting for the most part, although client and prospect meetings can take place at a variety of locales.
Need cover letter guidance? Add a cover letter to your resume using our cover letter formats how-to guide and add value to your resume.
Want to boost your resume? Your Jobhero subscription comes with a complimentary cover letter builder. Once you choose a cover letter template, the builder will suggest job-specific skills and prewritten entries, allowing you to save multiple letters for various applications fast.
Business Development Executive Duties and Responsibilities
To achieve their goal of expanding their employer's business, Business Development Executives perform a variety of duties and responsibilities. The following duties and responsibilities were the most commonly listed in the dozens of Business Development Executive job descriptions we analyzed during our research.
Conduct Market Research
Business Development Executives work with the marketing team to conduct a detailed market analysis before they expand into a territory or take on new business. This research can be on different businesses or different demographics depending on the employer. They use spreadsheets at an advanced level to analyze data and feel comfortable presenting their findings in written formats or verbally to senior decision-makers.
Maintain Relationships With Current Clients
While Business Development Executives focus mostly on growing the business through new client acquisition, they must maintain good relationships with current clients to be in that position. This involves using customer service and interpersonal skills to identify and meet client needs.
Create Product and Service Presentations
Business Development Executives typically put together high-priced deals, so the slides and other sales materials they use for their presentations are vital. They are responsible for using tools like PowerPoint, Photoshop and Illustrator to create these presentations.
Contact Leads to Set up Meetings
Business Development Executives spend a fair amount of time using their market research to prospect for leads. This can include good old-fashioned phone calls, as well as crafting emails for drip campaigns.
Conduct Sales Meetings
Sales meetings are the most important duty completed by Business Development Executives, as this is where they earn their salary. They use their negotiation skills and sales skills to convey value and convert leads into clients.
Business Development Executive Skills
The role of Business Development Executive is a sales position, so communication-based soft skills are most important. With that being said, there are some technical skills and knowledge required to succeed at this position. One important quality is the ability to work under pressure. You have to be comfortable with the idea that how much money you make is directly tied to how much revenue you generate for your employer. Those with ambition and a strong work ethic do well in this position. Another important character trait is a love of talking. If you're an extrovert with the gift of gab, you'll love this role. In addition to these character traits, the following skills are the most desired by employers of Business Development Executives.
Advanced research - Conducting market research to determine prospects most likely to convert into clients is key to this position
Negotiating - Business Development Executives must hit the right tone when negotiating with current and prospective clients to get the best deal possible
Presentation skills - Along with developing professional sales presentations, they frequently give sales presentations to leads and market analysis presentations to upper management
Networking - Business Development Executives maintain a robust network through attending conferences and keep track of contacts using client relationship management software
Business Development Executive Education and Training
Most employers prefer Business Development Executives have a Bachelor's degree in business administration, marketing or a similar field. Coursework includes classes on sales and negotiation tactics, economics and organizational communication. Most employers also prefer candidates with 3-5 years of sales experience, and training typically comes through mentorship.
Business Development Executive Salary
According to Glassdoor, Business Development Executives have a national median salary of $68,210. Those at the bottom of the scale make $44,000, while those at the top of the scale make $126,000. The large gap is due to differences in performance-based packages.
Create your own professional resume in just minutes.
Try our resume builder today
Build Your Resume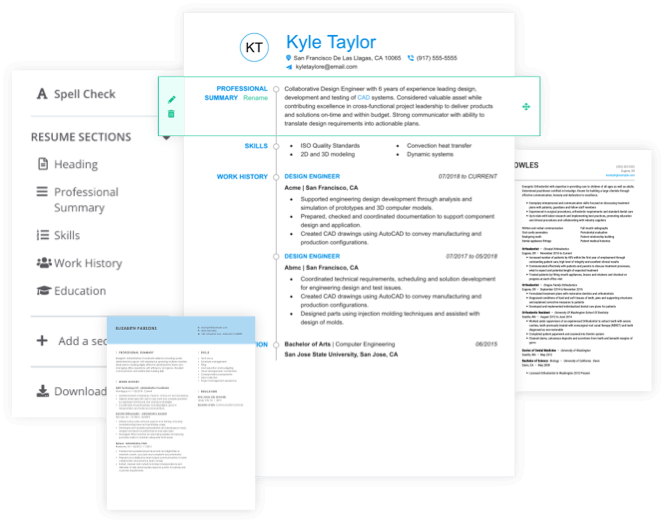 Business Development Executive Resources
Are you interested in exploring this career path further? We put together the following list of resources for those who are interested in becoming a Business Development Executive.
Business Development Executive Resume Help
Explore these related job titles from our database of hundreds of thousands of expert-approved resume samples: