Featured in:
Chief executive officers, or CEOs, oversee strategic and business decisions for organizations. They are responsible for motivating and leading subordinate staff, building relationships with external companies and stakeholders, and reviewing financial decisions. Chief executive officers often work long hours, and this job can involve evenings and weekends, particularly around important events. This job is well suited to people who have excellent leadership skills, an entrepreneurial mindset, great business acumen and knowledge of business processes, and a talent for problem-solving.
If you are having writers block, our resume examples can help. Choose from hundreds of job titles to find the right example for your needs.
One extra step to impress a manager: A growing number of hiring professionals read cover letters to determine whether they'll interview a candidate or not. Use our cover letter templates to craft a complete application that lands you the interview.
Chief Executive Officer Duties and Responsibilities
Chief executive officers perform a range of duties that vary depending on their organization. Based on job listings we analyzed, a chief executive officer's duties typically involve:
Formulate Policies
CEOs are responsible for developing strategic plans and policies that guide the direction of the business. This involves significant input from other key members of the organization to ensure that these plans can be implemented with minimal risk to the company.
Develop Company Goals
CEOs work with other members of the senior management team to develop goals and targets that the organization works toward over the next financial year.
Manage Company Resources
CEOs oversee all operations that the business is involved with. They also monitor how the company uses its resources to ensure operations produce results that coincide with the business's overall strategy.
Build Relationships with Stakeholders
CEOs build relationships with key partners and stakeholders, and they serve as a point of contact for important shareholders.
Oversee Company Budgets
This job involves reviewing financial reports to ensure the company is going in the right direction as well as making investment decisions that advance the business and increase profits.
Chief Executive Officer Skills and Qualifications
Chief executive officers are excellent communicators who effectively motivate teams of people, identify problems, and find solutions that benefit the company. Typically, employers require a bachelor's degree or several years' experience as well as the following abilities:
Leadership skills – leadership skills are critical to this job, since CEOs manage entire organizations. They must coordinate staff, resources, and policies effectively
Problem-solving skills – CEOs identify and resolve issues by finding appropriate solutions, so good problem-solving skills are valuable to this job
Time management – CEOs manage multiple tasks and projects at one time, so excellent time management, organization skills, the ability to stay calm under pressure are important
Communication skills – CEOs must communicate with individuals clearly and in a motivating way. They also need to discuss issues and negotiate with people inside and outside of the organization
Decision-making – CEOs regularly make decisions when developing policies and managing the organization, so strong decision-making skills are vital to this job
Chief Executive Officer Education and Training
There are no set requirements to become a chief executive officer, and people in this position come from many backgrounds, although they typically have a bachelor's or master's degree in business administration or an area relevant to their industry. Many CEOs advance within a firm from lower-level management positions, and in some organizations it may be possible to replace qualifications with work experience. Gaining leadership and management qualifications can help professionals advance to this position more quickly.
Chief Executive Officer Salary and Outlook
The median annual salary for chief executive officers is nearly $165,000, according to PayScale. Chief executive officers in the bottom 10th percentile earn around $73,000 annually, while the highest paid earn close to $336,000 a year. The higher end of this pay scale includes considerable bonuses and profit-sharing opportunities that reach as much as $149,000 and $125,000, respectively.
The employing company and career length have the biggest impact on pay for this role. Over half of all employers offer dental plans and medical insurance as part of their benefits package. The Bureau of Labor Statistics predicts that this sector will grow 8 percent through 2026.
Create your own professional resume in just minutes.
Try our resume builder today
Build Your Resume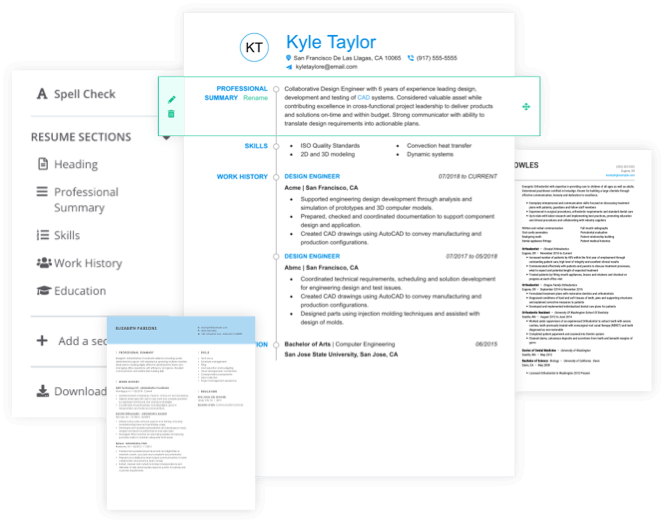 Helpful Resources
We've collected some of the best resources to help you build a career as a chief executive officer: