Featured in:
Billing Analysts work in the accounting departments of mid- and large-sized companies. Specific duties can vary between employers, but Billing Analysts' main focus typically is invoicing and financial analysis. Billing Analyst is an entry-level finance position, and many people use the position as a stepping-stone for more advanced roles in the accounting field. Most Billing Analysts have a Bachelor's degree in a finance-related field, such as accounting or business. It is a typical office job and schedules typically mirror the standard 9 to 5 corporate schedule. According to the Bureau of Labor Statistics, demand for Billing Analysts is set to decline 8 percent through 2024. Although demand is set to decline, this doesn't mean the role of Billing Analyst is unimportant. A big reason for this prediction is the expected development of automation over the next decade.
Our team of certified resume writers have created a library of resume examples to show you how to craft a strong resume. Study them to learn to write your own.
Want to boost your resume? Your Jobhero subscription comes with a complimentary cover letter builder. Once you choose a cover letter template, the builder will suggest job-specific skills and prewritten entries, allowing you to save multiple letters for various applications fast.
Billing Analyst Duties and Responsibilities
The following list of duties and responsibilities was put together based on our research of several Billing Analyst job postings. These are the core duties one can expect to perform on a daily basis.
Process Invoices
Invoices are how a business ultimately gets paid, so this is a Billing Analyst's most important responsibility. This takes proficiency in Microsoft Office and a strong attention to detail, as well as organizational skills to ensure all invoices are created and sent in a timely manner.
Suggest Improvements to Invoicing Process
In addition to the more typical duties, a Billing Analyst is responsible for taking ownership of the invoicing process. This takes critical thinking and an awareness of the financial goals of the business. Performing this duty well often gets a Billing Analyst noticed when it comes time for a promotion.
Report and Resolve Payment Issues
This is a duty that can require conflict resolution skills, as it can involve disputing payment issues with clients and customers. It also takes organizational skills, as some issues must be documented and escalated to the Manager of Accounting.
Analyze Unbilled Balances
This is where the need for strong analytical skills comes in. A Billing Analyst has to be able to look at the financial statements and quickly identify unbilled balances. This is an especially important duty in large companies with dozens, hundreds or even thousands of transactions completed daily.
Produce Reports
Preparing reports and presenting them to decision makers is another one of the Billing Analyst's responsibilities. This takes strong presentation skills and comfort speaking in front of small groups.
Billing Analyst Skills
A Billing Analyst must have certain skills and character traits to succeed in the world of finance. A Billing Analyst must have a strong attention to detail, as just one mis-typed number or decimal can hurt their employer's bottom line. They must also have a mastery of spreadsheets and be able to communicate technical financial information to non-financial decision makers. A good Billing Analyst is also a good communicator. Part of their job involves communicating with clients or customers in order to facilitate the flow of payments.
Core Skills:
We wanted to give you an accurate portrayal of the skills you'll need to become a Billing Analyst. We read through dozens of Billing Analyst job postings to compile the following list.
Working knowledge of financial analysis best practices
Advanced competency in Microsoft Excel
Strong Analytical skills
Presentation skills
Proficiency in business math
Ability to multitask
Billing Analyst Tools of the Trade
There are a handful of software tools that a Billing Analyst has in their toolbox. Check them out below:
Accounting Software – Billing Analysts use accounting software, such as ACS Financial Suite, in their quest to complete their invoicing duties.
Compliance Software – The financial industry is regulated by the government, which means that compliance is a part of every financial professional's job description. Intrax Procedure Net is an example of such software.
Financial Analysis Software – Analysis is, quite obviously, a key responsibility of a Billing Analyst. They use financial analysis software to analyze financial trends and key performance indicators.
Billing Analyst Salary
According to the Bureau of Labor Statistics, the national median salary for Billing Analysts is $37,300. Those in the top 10 percent make over $57,900, while those in the bottom 10 percent make under $22,900. The three states with the highest median salary for Billing Analysts are Alaska at $43,800, Connecticut at $43,400, and Massachusetts at $43,200.
Create your own professional resume in just minutes.
Try our resume builder today
Build Your Resume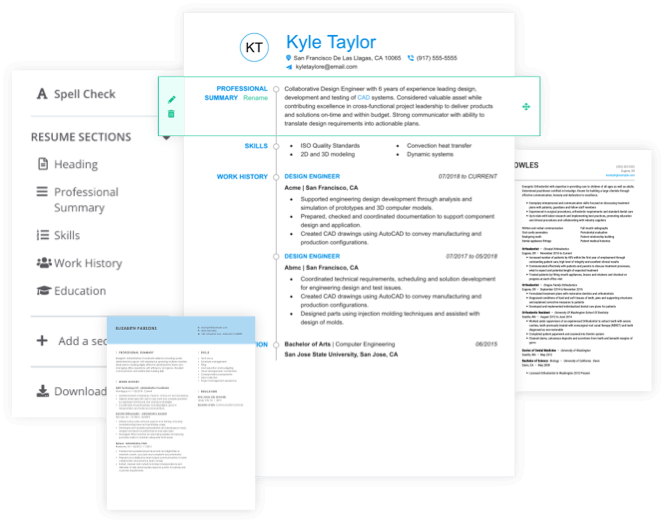 Billing Analyst Resources
If you're looking to learn more about what it takes to be a Billing Analyst, then look no further than this list of resources we have complied in order to simplify your exploration.
Billing Analyst Resume Help
Explore these related job titles from our database of hundreds of thousands of expert-approved resume samples: