Featured in:
Office Executives, also known as Executive Assistants, make sure an office runs smoothly. In some organizations, these duties are split between Front Office Executives and Back Office Executives. In others, these duties are performed by one person. Front Office Executives focus on the tasks that are more customer-focused, while Back Office Executives focus on the tasks that are more operationally-focused.
The position of Office Executive, found across all industries, is a leadership role, as part of their responsibilities include managing staff. According to the Bureau of Labor Statistics, the demand for Executive Assistants, which includes Office Executives, is set to rise 3 percent through 2024.
Studying resume samples and examples are a great way to get inspiration for your own. Study our library of examples today!
Boost your resume with an extra click. Our cover letter templates match our resume templates' designs for a cohesive application. Use a template in our builder to help you quantify and expand upon the experience from your resume and impress employers.
Office Executive Duties and Responsibilities
Office Executives perform many duties and responsibilities in their quest to maintain office efficiency. Duties can vary between Front Office Executives and Back Office Executives. The following list includes the Office Executive Duties and Responsibilities most frequently listed in Office Executive job descriptions.
Management of Office Employees
Office Executives are essentially the managers of the office. They are responsible for creating the employee schedule, dealing with any employee complaints and ensuring office employee work is up to standard.
Data Management
One of the back-office responsibilities for Office Executives includes managing the data the office requires to function. The nature of this data depends on niche, and it can involve collaboration with the IT department.
Market Research
Another back-office responsibility for Office Executives is conducting market research. They pour over business results and industry trends and then present such information to upper management in a way that makes their decision easy.
Management of Correspondence
It is up to Office Executives to keep track of all the communication that goes on through the course of the day. This includes correspondence with customers or clients, as well as inter-office communication.
Customer Service
Office Executives function as the face of the office. Depending on one's industry of employment, this can involve interacting with patients, customers, clients, vendors or job candidates. They also serve as the liaison between office employees and upper management.
Office Executive Skills
The role of Office Executive can be technical or people-based, depending on what needs to be done to make the office function at its best. At the back end, they help upper management manage all of the data they need for their company to function. They also use their analytical mind to analyze market trends and suggest strategic moves to upper management. At the front end, the Office Executive uses their leadership skills to keep employees happy and inspired. This job requires someone who has a technical mind but is also a people-person. Below is a list of skills we found most desirable by those looking for Office Executive candidates.
Analyzing and making meaning of market research to help upper management make informed decisions
Managing and inspiring employees by leading from the front and setting the right example
Interacting with office visitors to make them feel welcomed
Using Microsoft office knowledge to help upper management navigate Microsoft products
Staying organized by using CRM to keep track of all correspondence
Handling employee complaints and discipline issues through the use of interpersonal communication skills.
Office Executive Education and Training
Most Office Executives have at least an Associate's degree, although some do possess a Bachelor's degree. Their field of study is typically Business Administration. Coursework includes things like using basic office tech and software, analyzing market trends and basic management techniques.
Office Executive Salary
According to the Bureau of Labor Statistics, the national median salary for Executive Administrative Assistants, which includes Office Executives, is $55,860. Those in the top 10 percent make above $83,070, while those in the bottom 10 percent make $34,880.
Create your own professional resume in just minutes.
Try our resume builder today
Build Your Resume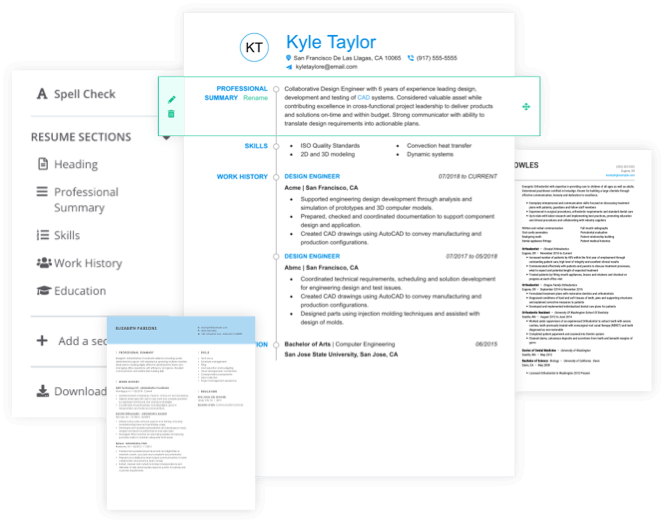 Office Executive Resources
Does the idea of being the one responsible for keeping an office running like a well-oiled machine excite you enough to make it a career? If so, check out this list of organizations and resources to learn more about the profession.
Office Executive Resume Help
Explore these related job titles from our database of hundreds of thousands of expert-approved resume samples: