How to Become a

Transportation Manager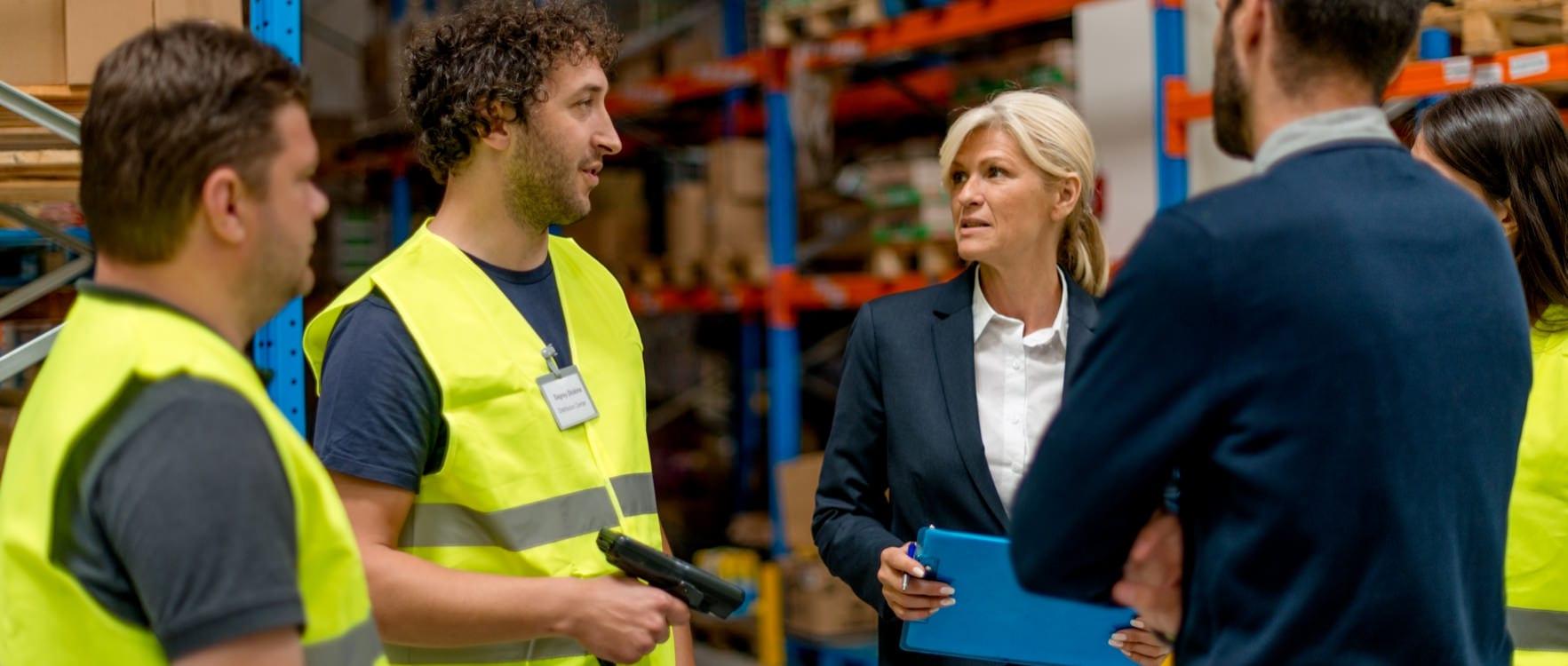 Are you considering a career as a Transportation Manager? If so, reading this article is a great place to start. Keep reading to find out what a Transportation Manager does, what kind of training they need and more.
What Does a Transportation Manager Do?
When goods are shipped, they must be delivered efficiently and safely. A Transportation Manager makes sure this happen by overseeing the shipping process in order to make sure it is being handled quickly, and within a proposed budget. A Transportation Manager ensures that all aspects of transportation, from safety training to regulatory compliance, are met.
Transportation Managers, also called Logistics Managers, work to maximize productivity while eliminating waste and minimizing risk and error in order to improve productivity and profits. They schedule and track deliveries, and analyze the effectiveness of existing operations.
Many Transportation Managers work in retail settings, while others work in shipping facilities, transportation services, wholesaling and warehouses.
Being a Transportation Manager requires technical knowledge and logics and logistics. Some common Transportation Manager duties and responsibilities include:
Clerical tasks, such as creating financial statements or statistical data

Budgeting, such as meeting particular financial goals set by an employer or company

Technical tasks, such as ensuring customer goods move from production through the supply chain to the end user

Following up on customer complaints or other related issues
Transportation Manager Skills
Being a Transportation Manager means having strong customer service skills, such as following up on customer complaints or other related issues. A Transportation Manager also needs to have excellent interdisciplinary skills, such as working closely with a variety of different people and fields in order to facilitate company growth. The ability to maintain accuracy in a fast-paced environment where shipping options can change at the last minute is also necessary. A Transportation Manager also needs to have strong negotiation and management skills, an analytical work style, effective problem-solving skills and a high level of attention to detail.
Other Key Transportation Manager skills include:
Organizational and people skills

Good communication skills

Maintaining attention to detail

Proficiency with math

Ability to multitask
How Do You Become a Transportation Manager?
Education and Training
According to our analysis of online job postings, employers are looking for Transportation Manager candidates who have at least a college degree. In addition, most job postings we looked at required prospective Transportation Managers to have successfully completed a training program or receive a certificate. Employers are also looking for candidates with supply chain, fulfillment center operation or contract negotiation experience.
Finding a Job
Demand for Transportation Managers is increasing, but at a slow rate compared to all job categories. The Bureau of Labor Statistics forecasts 2 percent growth for the position through 2024, amounting to a total of 2,710 openings for Transportation Managers during that period.
Any successful Transportation Manager job search begins with crafting a high-quality resume that highlights your skills and experience. For guidance on creating a resume, take a look at our library of Transportation Manager resume samples.
Once your resume is in order, search online for Transportation Manager job opportunities. As you look for openings, be sure to leverage your professional network, including people you met through an internship or at school.
When applying for Transportation Manager jobs, write a cover letter that expresses your interest in the position and highlights your qualifications and what you will bring to the role. Need some cover letter inspiration? Check out our many cover letter samples.
How Much Do Transportation Managers Get Paid?
Transportation Managers are typically paid on a yearly basis, with the median annual wage in the United States being $86,600. The lowest-paid Transportation Manager makes about $50,800 a year, while the highest-paid can earn $149,800.
Top 10 States for Transportation Managers Salary
Transportation Managers in the following states make the highest median hourly wage in the U.S.
Transportation Manager Resources
Looking for more information? We put together this list of additional resources to help you as you continue to explore a career as a Transportation Manager.
Professional Groups
American Society of Transportation and Logistics
Fostering the advancement of end-to-end supply chain management through a body of knowledge, innovative research, systems, and methods to create value for customers, members, and organizations.
Transportation Manager Websites
Cerasis
A Third Party Logistics Company with a Focus on Technology and Managed Transportation
Logistics Viewpoint
Provides logistics professionals with clear and concise analyses of logistics trends, technologies, and services.
Transportation Manager Books