How to Become a

Surgical Assistant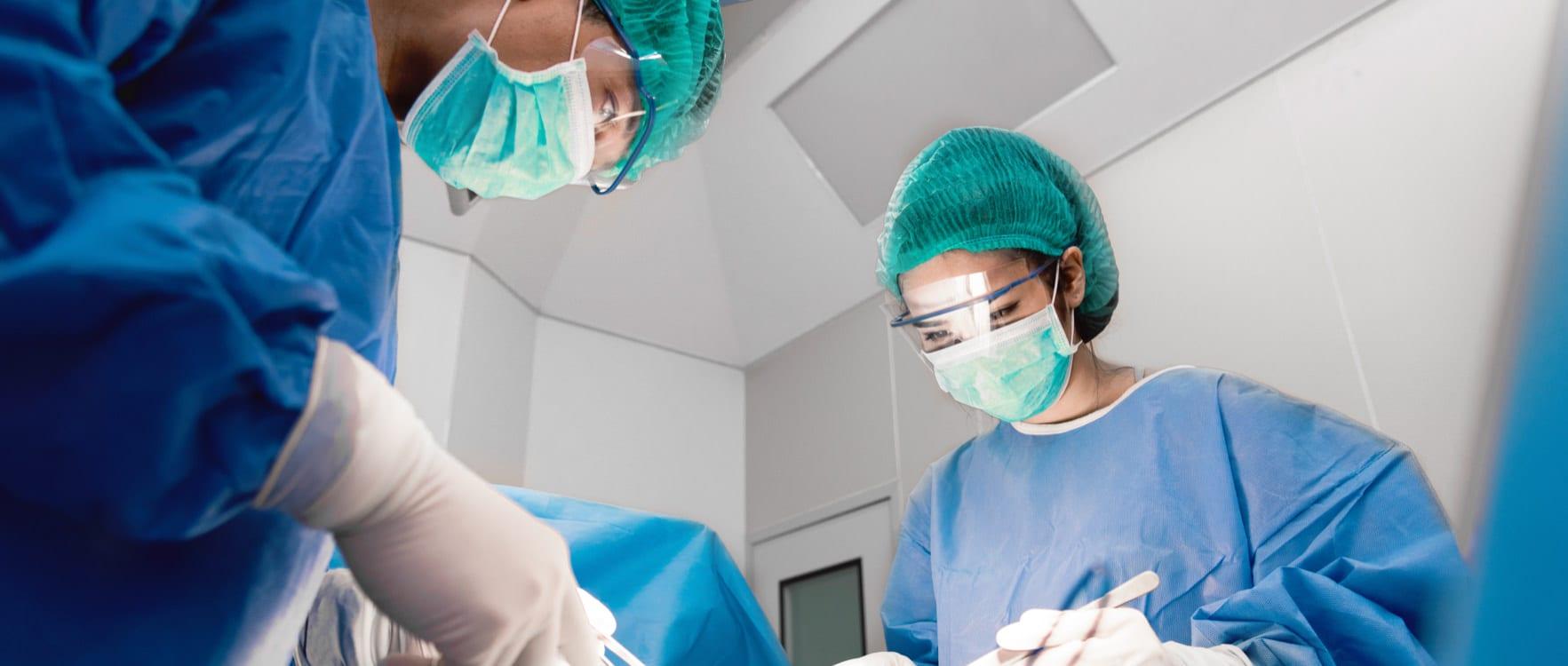 Deciding on a career is an important step that requires research. If you're interested in becoming a Surgical Assistant, you are in the right place. Learn everything you need to know about Surgical Assistants, including what they do and how to become one.
What Does a Surgical Assistant Do?
A Surgical Assistant assists the surgeon under the surgeon's indirect and direct supervision before, during and after operations. Before surgeries, surgical assistants position the patient safely according to the surgeon's orders and the patient's limitations. They also may assist other medical professionals, such as the anesthesiologist, in preparing the patient for surgery. During the operation, surgical assistants complete tasks such as removing tissue, removing devices and drains, closing of surgical sites and applying appropriate dressings to surgical wounds. After the operation, the surgical assistant assists in the transfer of the surgical patient and accompanies the patient to recovery if needed.
Some common Surgical Assistant duties and responsibilities include:
Checking to see if patient information is correct

Operating diagnostic medical equipment

Ensuring that sterile operating fields are maintained

Protecting patients and staff via the use of safety techniques or equipment

Implementing life support techniques as needed
Surgical Assistant Skills
The ability to monitor, make decisions and assist the surgeon are three of the most important skills a Surgical Assistant will be expected to possess. Being a Surgical Assistant involves being able to read, comprehend and follow through with surgical orders, participate in active listening when interacting with medical staff and patients and monitor patients and the medical equipment and diagnostic devices that are related to their care. Surgical Assistants should also be to think critically. Social perception skills are also important because they allow the Surgical Assistant to understand people's reactions and the reasoning behind them. In addition, a service-oriented mentality is important due to the patients the Surgical Assistant comes into contact with during the workday.
Other key Surgical Assistant skills include:
Steadiness of the arm and hand

Critical thinking

Coordination

Finger dexterity
How Do You Become a Surgical Assistant?
Education and Training
According to our analysis of online job postings, employers are looking for Surgical Assistant candidates who have a postsecondary certificate or an associate's degree. Accredited programs in surgical assisting are available from various community colleges and vocational institutions. In addition, some hospitals and four-year universities offer accredited programs in this field. Typically, admission to one of these programs requires that the candidate possesses a high school diploma or the equivalent. The length of a surgical assisting programs can last from a few months up to two years. Graduates can expect a certificate, diploma or associate's degree at the completion of their program. Candidates who have completed a certification or degree program can often more easily secure a job. Only a small number of states actually regulate surgical assistants. Surgical assistant education programs offer courses in medical terminology, biology, microbiology, anatomy and physiology, pharmacology, and various other topics. Surgical assistants are given training related to caring for patients and keeping them safe, sterilization techniques, setting up medical equipment, and infection control protocols. Students may also work in clinical settings to gain real-world experience in the field.
Finding a job
Demand for Surgical Assistants is developing at a much faster-than-average rate. The Bureau of Labor Statistics forecasts a 15-percent growth for the position through 2024, amounting to a total of 14,700 job openings for Intelligence Surgical Assistants during that period.
The projected job openings will be due to the fact that more operations are being completed due to an advances in the medical field that are making surgeries safer for patients. Therefore, more patients are choosing surgeries that are optional such as knee replacements. In addition, more doctors are willing to perform surgeries for illnesses and injuries that they might have otherwise declined to perform before recent medical advancements.
Due to the restructuring of federal health insurance, the number of people who have access to insurance to pay for surgical services is also a factor in more surgeries being performed. Furthermore, the sizable baby-boom generation is coming to an age where more operations are common, which will cause a need for more surgical technologists.
Every well-planned Surgical Assistant's job search starts with crafting a high-quality resume that highlights your skills and experience. For help creating a resume, take a look at our library of Surgical Assistant's resume samples.
Once your resume is ready, search online for Surgical Assistant job opportunities. As you search for openings, be sure to leverage your professional network, including people you worked with in the healthcare or medical fields.
When applying for Surgical Assistant positions, create a cover letter that expresses your interest in the position and highlights your qualifications and what you can bring to the role. Need some inspiration for your cover letter? Check out our collection of cover letter samples.
How Much Do Surgical Assistants Get Paid?
Surgical Assistants earn a median hourly wage in the United States of over $21.00. The lowest-paid Surgical Assistants make around $15 hourly, while the highest-paid can earn around $30 per hour.
Top 10 States for Surgical Assistant's Salary
Surgical Assistants in the following states make the highest median hourly wage in the U.S.:
Surgical Assistant Resources
Need more information? We put together this list of extra resources to assist you as you continue exploring a career as a Surgical Assistant.
On the Web
Industry Groups
NBSTSA
The National Board of Surgical Technology and Surgical Assisting, which provides professional certification of surgical assistants
NSAA
National Surgical Assistant Association, which promotes national certification of surgical assistants
Books
The information in this article comes from the Bureau of Labor Statistics, job postings and other online sources.