How to Become a

Sports Agent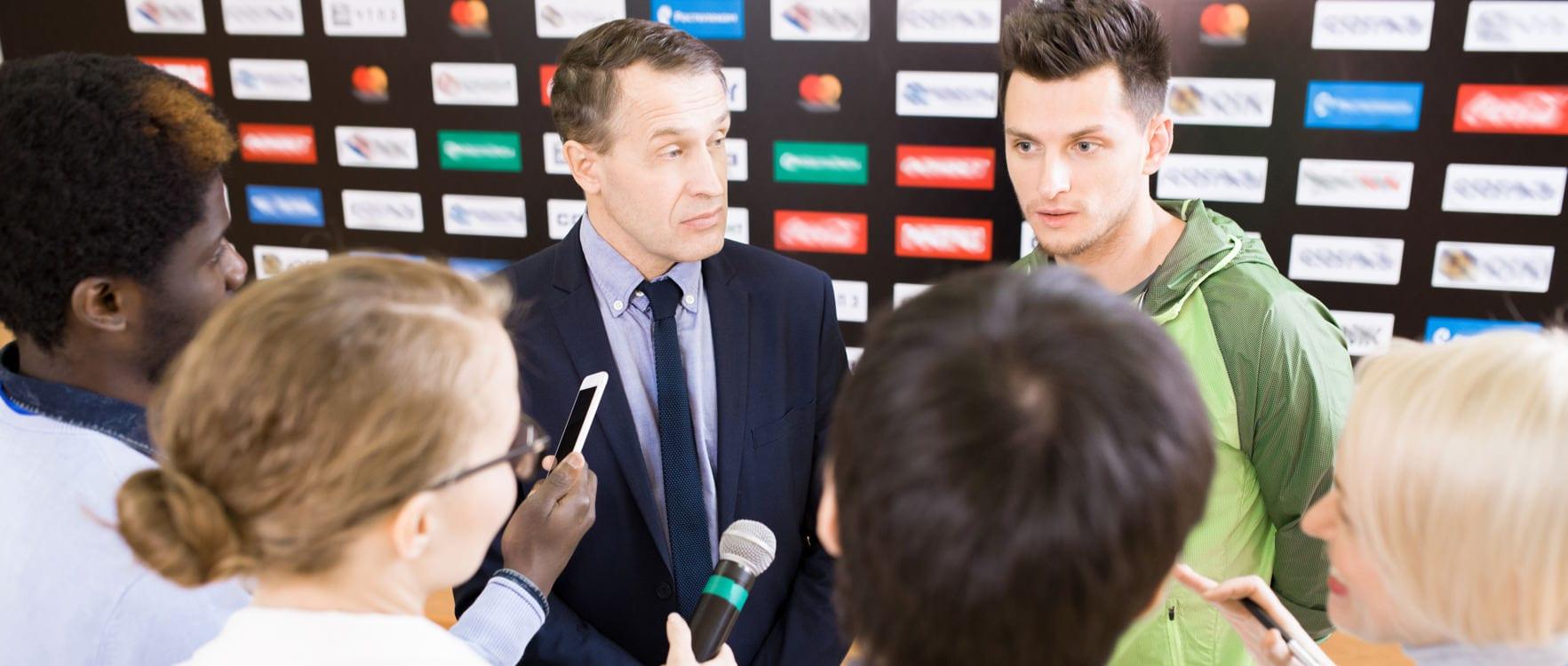 Are you interested in a career as a Sports Agent? You came to the right place. This guide is packed with information and resources for becoming a Sports Agent. Learn about educational requirements for the job, what the position pays and more.
What Does a Sports Agent Do?
Sports agents provide a wide range of services to amateur and professional athletes, including contract negotiation, financial management, career development, and public relations. Many Sports Agents are self-employed, while other work for agencies. Some common Sports Agent duties and responsibilities include:
Representing athletes in contract negotiations by vetting proposed agreements.

Interacting with team owners and managers to ensure their clients receive maximum compensation and favorable terms.

Seeking new income opportunities, such as product endorsement deals, for their clients.

Scouting teams and marketing their clients to them.
Sports Agent Skills
Given the diverse set of tasks they handle, Sports Agents must have a broad skillset. Sports Agents often fill the roles of legal representative, business manager and promoter, among others. The must be self-motivated communicators, shrewd negotiators and ethical businesspeople who are willing to work hard for uncertain rewards.
Some other key Sports Agent skills include:

In-depth understanding of relevant sports and leagues

Advanced analytical and problem-solving ability

Ability to multi-task

Marketing and branding
How Do You Become a Sports Agent?
Education and Training
In general, there are no specific educational requirements for Sports Agents. However, many people who enter the field have degrees in law, business administrating, marketing or public relations. Some schools offer either undergraduate or graduate programs for sports management.
Some states require Sports Agents to apply for and receive a license before they start representing athletes. And some leagues, such as the National Football League, National Hockey League and National Basketball Association, require agents to be certified. That process might include meeting minimum education standards, paying a fee and passing a test and background check.
Agent Certification Requirements by League
Finding a Job
Demand for Sports Agents, categorized as Agents and Business Managers of Artists, Performers and Athletes, is expected to increase 3 percent per year through 2024, according to the Bureau of Labor Statistics. The below-average growth (when compared to overall job growth in the United States) will result in 680 annual openings, per the BLS.
Any successful job search begins with crafting a high-quality resume that highlights your skills and experience. For guidance on creating a resume, take a look at JobHero's library of Sports Agent resume samples.
In the U.S., there are hundreds of agencies that represent athletes at all levels. These range from large agencies that are active in several sports and leagues to small boutique firms that tend to focus on a specific area within the sporting world. Anyone interested in a career as a Sports Agent should do some research into agencies and see what opportunities might be available, such as entry level positions and internships. You can also search Sports Agent job listings online.
Another path to becoming a Sports Agent is to go it alone. Self-employed sports agents take it upon themselves to scout talent, often at the college, amateur or semi-professional level, and convince athletes to sign on with them.
How Much Do Sports Agents Get Paid?
For compensation, Sports Agents typically receive a percentage of the contract amount earned by the athletes they represent, often between 5 and 10 percent. They may also receive a percentage of other income the athletes earn, such as proceeds from endorsement deals. Entry-level agents, who often assist more seasoned agents and work within an agencies existing portfolio of athletes, may earn a set annual salary.
While the amount a Sports Agents can earn varies drastically based on the aforementioned factors, the BLS reports that the median wage is $64,200 per year. The lowest paid Sports Agents make $27,600 annually, while the highest paid make in excess of $187,000.
Top 10 States for Sports Agent Salary
Sports Agents in the following states make the highest median annual wage in the U.S.
Sports Agent Resources
We compiled this list of additional resources to help you continue exploring a career as a Sports Agent.
Sports Agent Websites
Sports Agent Blog
This go-to blog provides industry news and insights, including interviews with established Sports Agents.
Sports Law Blog
Come here for the latest on sports law and how it affects the business of sports management.
Sports Agents on Twitter
@SportsAgentBlog
This is the official Twitter Account for the Sports Agent Blog.
@andysimms
A sports Agent for PlayersRep Sports, Andy Simms tweets industry insights and more.
Sports Agent Books
How to Play the Game
This book is a primer on the niche of sports law as it applies to Sports Agents.