How to Become a

Psychiatric Technician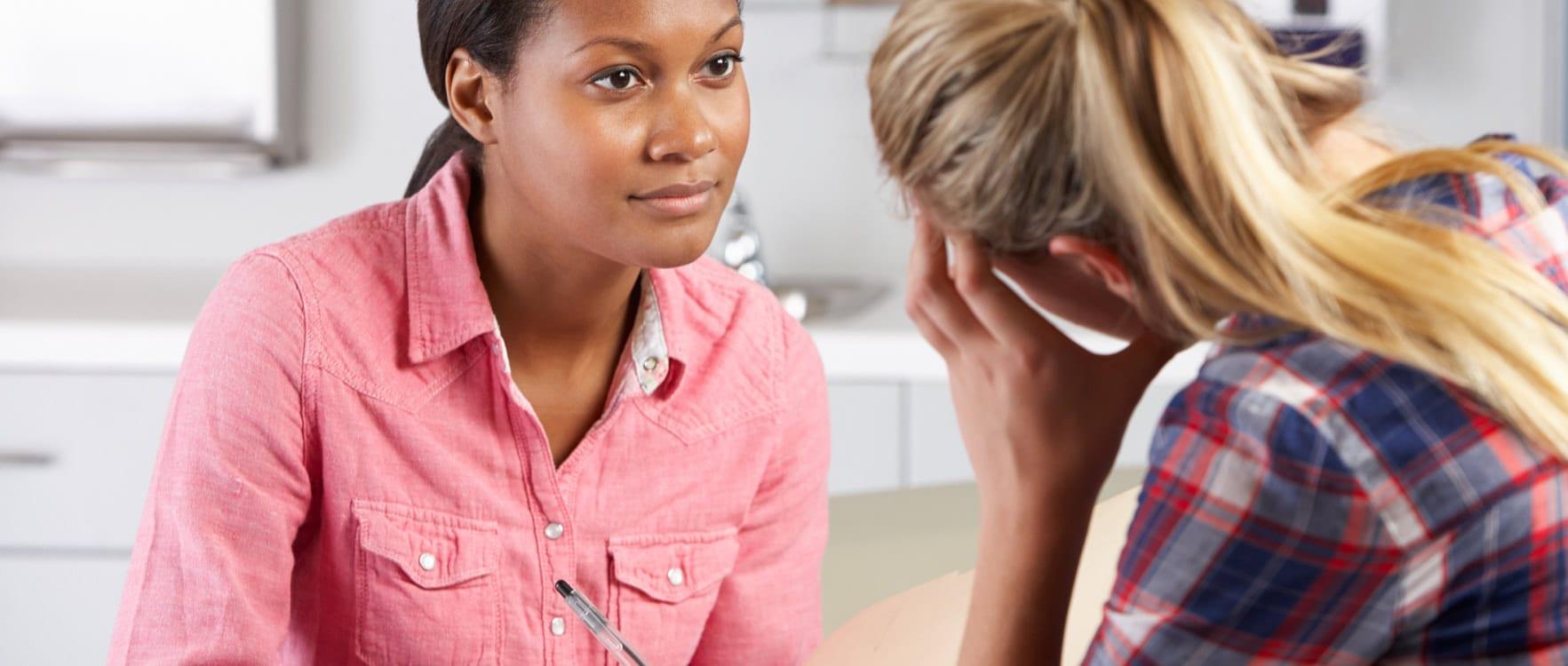 There is a lot to consider when choosing a career. And if you're thinking about becoming a Psychiatric Technician, you've come to the right place. This guide contains helpful information about what it takes to become a Psychiatric Technician, including education requirements, important skills and more.
What Does a Psychiatric Technician Do?
Psychiatric Technicians care for mentally impaired or emotionally disturbed patients. They observe and treat them. They also monitor patients' physical and emotional well-being and follow physicians' orders, as well as hospital procedures. For example, they can assist with oral medications and hypodermic injections. While reporting to the medical staff, the Psychiatric Technician also helps with rehabilitation. This may consist of taking care of a patients' hygiene, such as bathing and changing her clothes.
Many Psychiatric Technicians work in a wide variety of environments, including residential treatment centers, psychiatric facilities, homes, crisis units, residential mental health facilities, and related healthcare settings, such as drug or alcohol treatment centers.
Being a Psychiatric Technician requires both technical knowledge and strong interactive skills. Some common Psychiatric Technician duties and responsibilities include:
Observing patients' behavior and interacting with them

Collaborating with doctors and psychologists in the rehabilitation of patients

Collaborating with healthcare professionals to plan or provide treatment

Promoting patient wellness and working with him in order to foster independence

Administering tasks, such as providing intravenous medications and non-intravenous medications to patients.
Psychiatric Technician Skills
Being a Psychiatric Technician means working closely with patients, so he should have strong communication skills   And a Psychiatric Technician can expect to encounter mentally-challenged patients every day who are frustrated with their condition, or who need assistance, often 24 hours a day, 7 days a weeks, or on nights and weekends. As such, a Psychiatric Technicians need to be empathetic.
Since the position is physically taxing and emotionally draining, the Psychiatric Technician should have a strong desire to help people, and a great deal of patience. He should also be a good listener, and be able to follow directions. Since the Psychiatric Technician is often exposed to violent patients, it's also necessary for him to know how to restrain them.
Because the position contributes to the health and wellbeing of patients, the Psychiatric Technician should have knowledge working as a medical assistant or nurse, as these careers often overlap with the duties of a Psychiatric Technician.
Other key Psychiatric Technician skills include:

Ability to follow procedures, such as doctor's orders

Basic nursing skills

Geriatric care

Patient assessment

Ability to work with healthcare professionals in order to plan or provide treatment

The ability to interact with patients to build rapport or provide emotional support
How Do You Become a Psychiatric Technician
Education and Training
According to our analysis of online job postings, employers are looking for Psychiatric Technician candidates who have at least a high school diploma or equivalent. This prerequisite is for entry into any postsecondary training program in the mental health field. In addition, most job postings we looked at required prospective Psychiatric Technicians to have successfully completed a training program or received a certificate, such as those offered by community colleges, technical schools and vocational schools.
The certificate, offered at community colleges or technical schools, consists of course work in psychology and pharmacology, as well as in nurse science. Most programs last from one semester to up to two years.  A candidate is certified after passing an exam and paying a licensing fee.
While at school, it's advised that the prospective Psychiatric Technician take on an intern or work study role to be able to develop hands-on training.
Completing a training course may also be a state requirement. Even in states that do not have specific certification requirements, employers often give preference to candidates who have completed a training program.
Finding a Job
Demand for Psychiatric Technicians is increasing. The Bureau of Labor Statistics forecasts 5 percent growth for the position through 2024, amounting to a total of 1,020 openings for Psychiatric Technicians during that period. The faster-than-average growth for the profession is being driven primarily by a growing need for Psychiatric Technicians in residential settings, such as those specifically designed for treating substance abuse.
Also, growth is the result of the popularity of community-based residential treatment centers.
Given this projected growth, aspiring Psychiatric Technicians are likely to find many job opportunities at hospitals, clinics, psychiatric treatment centers, long-term care facilities and adult rehabilitation facilities.
Any successful job search begins with crafting a high-quality resume that highlights your skills and experience. For guidance on creating a resume, take a look at JobHero's library of Psychiatric Technician  resume samples.
Once your resume is complete, search online for job opportunities. As you look for Psychiatric Technician openings, be sure to make the most of your professional network, including people you met at internships or community college.
When applying for jobs, write a cover letter that expresses your interest in the position and highlights your qualifications and what you would bring to the role. Take a look at a Psychiatric Technician cover letter sample for help.
How Much Do Psychiatric Technicians Get Paid?
Psychiatric Technicians are typically paid on an hourly basis, with the median hourly wage in the United States being $14.97 according to the Bureau of Labor Statistics. The lowest-paid Psychiatric Technician makes about $10 per hour, while the highest-paid can earn around $29.00.
Top 10 States for Psychiatric Technicians Salary
Psychiatric Technicians in the following states make the highest median hourly wage in the U.S.
Psychiatric Technicians Resources
We compiled this list of additional resources to help you continue exploring a career as a Psychiatric Technician.
Professional Groups
California Association Psychiatric Technicians
CAPT is the professional association for approximately 14,000 state-licensed Psychiatric Technicians who work in California programs serving people with mental illnesses and developmental disabilities.
Blogs
Natasha Tracy
A website for bipolar patients, with an emphasis on psychiatric technicians
Therese Borchard:
A Mental health writer and a founder of Project Hope & Beyond, an online community for persons with treatment-resistant depression and other chronic mood disorder.
Lindsay Holmes
Tackles misconceptions about therapy and mental illness, often reframing issues people have long misunderstood. Holmes also offers tips on how to live a happier life and reduce stress.
Books