How to Become a

Marine Engineer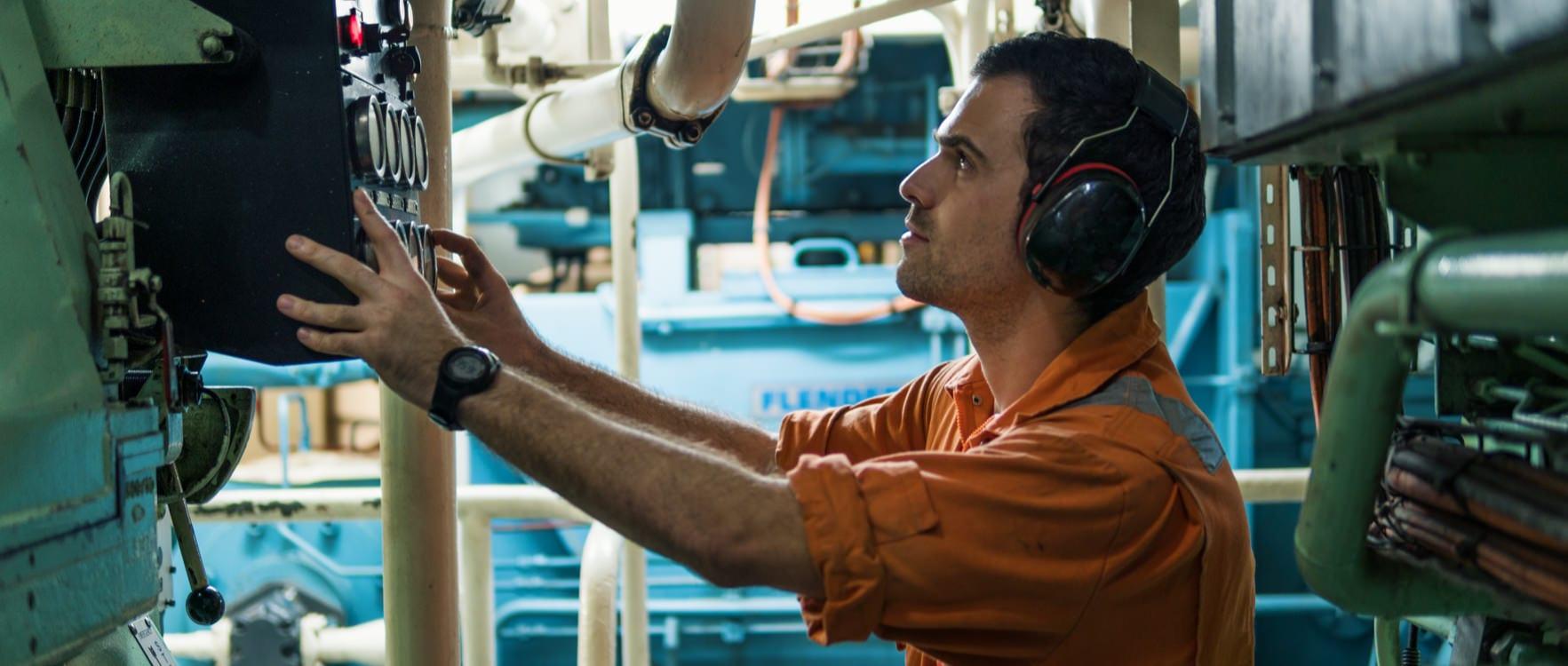 There are a lot of considerations when picking a career. If you are thinking about becoming a Marine Engineer, this article will provide you with information about career prospects and earning potential, as well as what is needed to find a job in this field.
What Does a Marine Engineer Do?
A Marine Engineer is responsible for designing, building and maintaining water vessels, such as boats, ships, ferries, cargo ships, cruise ships and military vessels, as well as their equipment. Their job is to make sure the vessel works and functions properly, and to troubleshoot any potential problems that may arise with engines, pumps, propulsion systems, etc. It is common for Marine Engineers to specialize in one area, such as designing engines, rather than work on all parts of a vessel. Some Marine Engineers are shore based, which requires them to travel to different sites. Others, especially those that specialize in design, work regular hours in office settings.
Being a Marine Engineer requires technical knowledge of naval construction, as well as in electrical, electronic and mechanical engineering systems. Other responsibilities of Marine Engineers include:
Maintenance and inspection of marine vessels and equipment

Designing and building vessels and parts

Supervising over the construction process

Selecting appropriate materials

Teaching clients how to operate vessels
Marine Engineer Skills
Other than technical skills, it takes a special kind of person to succeed in this role. Many Marine Engineers have to travel for work, and must work long hours and weekends. Additionally, customer service skills are essential to this role, as listening to and following the client's directions are necessary to complete the job. Other key Marine Engineer skills include:
Problem solving skills

IT skills

Math skills

Multitasking skills

Communication skills
How Do You Become a Marine Engineer
Education and Training
As Marine Engineers are responsible for the safety and efficiency of marine vessels, they must complete specific educational requirements to enter this field. To start, a bachelor's degree in marine engineering; mechanical, electronic or electrical engineering; naval architecture; physics, or math is required. It is highly recommended to complete a master's and doctoral programs to advance in this industry. As Marine Engineers often have to oversee other employees, a Master of Business Administration (MBA) can pave the way to management and senior positions.
Employers showed a preference for candidates with some relevant work experience, so internships or cooperative education programs may be beneficial in securing a job.
Finding a job
There is expected to be a growing need for Marine Engineers, according to the Bureau of Labor Statistics, which predicts jobs to grow by 9 percent through 2024, with 290 new jobs becoming available. This growth is fueled by interest in the design and creation of environmentally friendly ships and parts.
A Marine Engineer resume needs to highlight educational experience, as well as technical expertise. Get resume-writing tips in JobHero's resume library.
After you've perfected your resume, visit JobHero's job listings to find a suitable position.
Write a compelling cover letter to explain to an employer why you are interested in becoming a Marine Engineer, and what you can offer in this role.
How Much Do Marine Engineers Get Paid?
Marine Engineers earn an average salary of $93,100 yearly. The highest-paid professionals make $149,300, while the lowest-paid make $61,100.
Top 10 States for a Marine Engineer's Salary
Marine Engineers in the following states make the highest median salary in the US.
Marine Engineer Resources
For more information about becoming or working as a Marine Engineer, follow these sources.
On the Web
Maritime Insight
Information and education about marine engineering and technical knowledge.
Steam Esteem
Information about the development of marine steam boilers.
On LinkedIn
Marine Engineer Group
This group of Marine Engineers is to network with other professionals at all levels to share relevant market information and ideas.
Books
Introduction to Marine Engineering
Deals comprehensively with all aspects of a ship's machinery from propulsion and steering to deck machinery and electrical equipment with a strong emphasis upon correct and safe procedures.