How to Become an

ER Tech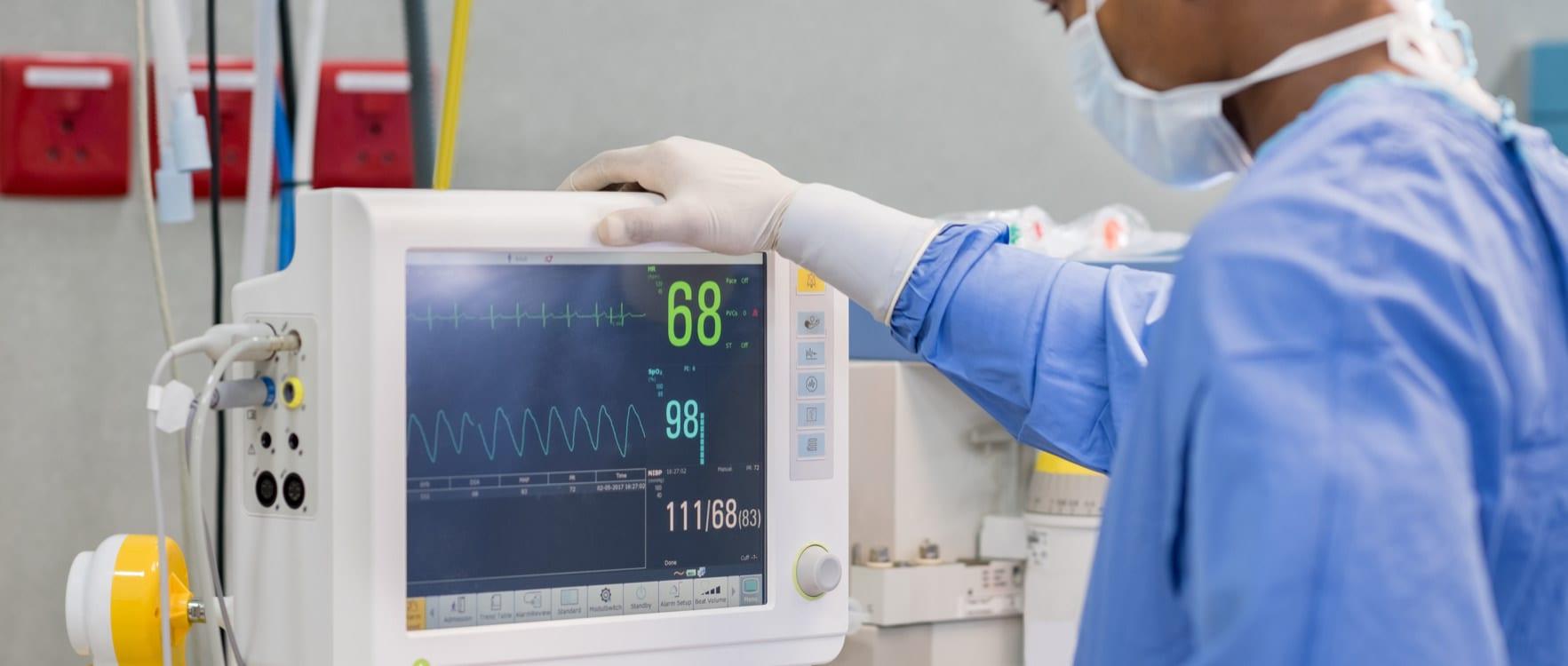 Finding the perfect career to pursue requires research. If you're considering becoming an ER tech, you're in the right place. This helpful guide gives you all the information you need to know about ER Techs, including training, experience and more.
What Does an ER Tech Do?
An ER tech is tasked with working under the supervision of a registered nurse in a hospital emergency room. ER techs provide emergency care to patients who are admitted to the ER. General duties include assessing patients and taking their histories, communicating with patients and their family members, monitoring patients, and providing patients with discharge instructions.
Some common ER tech duties and responsibilities include:
Monitor temperature, pulse and blood pressure of patients

Collect various patient specimens such as stool, urine and blood

Fit patients for medical aids such as casts and crutches

Assist nurses or doctors by handing them proper medical instruments and other needed supplies
ER Tech Skills
The ability to provide basic emergency care as well as a safe environment for patients are two of the most important things an ER Tech should know how to do. Being an ER Tech involves working with a variety of people such as doctors and nurses and emergency-care patients and their families. ER Techs should have a patient, calm demeanor and strive to help patients maintain their dignity while they are receiving treatment in the ER.
ER Techs should be able to prioritize patient needs and meet each patient's needs in an efficient manner. The ability to stay focused, remain flexible and follow directions from supervising medical staff is key. Due to the different needs of the ER patients, the tech should be able to actively listen to complaints and demonstrate compassion as appropriate. Additionally, the ER tech should be able to effectively multi-task during peak times in the emergency room.
Other key ER Tech skills include:
Interpersonal skills

Teamwork skills

Cultural awareness skills

Critical thinking skills
How Do You Become an ER Tech?
Education and Training
According to our analysis of online job postings, employers are looking for ER tech candidates who have at least a high school diploma or the equivalent. In addition, completion of a Basic Life Support (BLS) course was also commonly required. Previous healthcare experience including basic assessment skills, veni –puncture and EKG monitoring is largely preferred. Most job postings stated that prospective candidates should have advanced education provided by an allied health care or medical program. Some employers require ER techs to be have Emergency Medical Technician certification through their state's board of emergency medical services.
Certificate programs that relate to ER techs can take several months to a year complete, while it takes about two years to complete an associate degree. Required courses for an Applied Science associate degree include the following: Surgical Anatomy and Physiology, Operating Room Technology, Applied Surgical Techniques and Surgical Procedures. In the instance that you must have EMT certification to work as an Emergency Room Technician, research the requirements on your state's board of emergency medical services website.
Finding a job
Demand for ER techs is developing at a much-faster-than-average rate. The Bureau of Labor Statistics forecasts 24-percent growth for the position through 2024, amounting to a total of 58,500 job openings for ER Techs during that period. The projected job openings will be due to various daily emergencies and natural disasters as a well as the growth of the middle-age and elderly percentage of the population who will suffer from conditions such as strokes and heart attacks.
Every productive ER Tech's job search starts with crafting a high-quality resume that highlights your skills and experience. For help creating a resume, take a look at our library of ER Tech resume samples.
Once your resume is ready, search online for ER Tech job opportunities. As you search for openings, be sure to leverage your professional network, including people you worked with in the healthcare field.
When applying for ER Tech jobs, create a cover letter that expresses your interest in the position and highlights your qualifications and what you can bring to the role. Need some inspiration for your cover letter? Check out our collection of cover letter samples.
How Much Do ER Techs Get Paid?
ER Techs are typically paid on an hourly basis, with the median hourly wage in the United States being $15.38. The lowest-paid ER Techs make about $10 per hour, while the highest-paid can earn more than $26 hourly.
Top 10 States for ER Tech's Salary
ER Techs in the following states make the highest median hourly wage in the U.S.:
ER Tech Resources
Need more information? We put together this list of extra resources to assist you as you continue exploring a career as an ER Tech.
On the Web
EMS World
Leading source for news relating to emergency medical service personnel
JEMS
Journal of Emergency Medical Services
ems.gov
Initiatives, news and events relating to emergency medical services
Industry Groups
Responder Safety
Informal advisory panel committed to reducing deaths and injuries to emergency responders
ER Tech Books
Information sources for this article include the Bureau of Labor Statistics, job postings and other online sources.