How to Become a

Child Life Specialist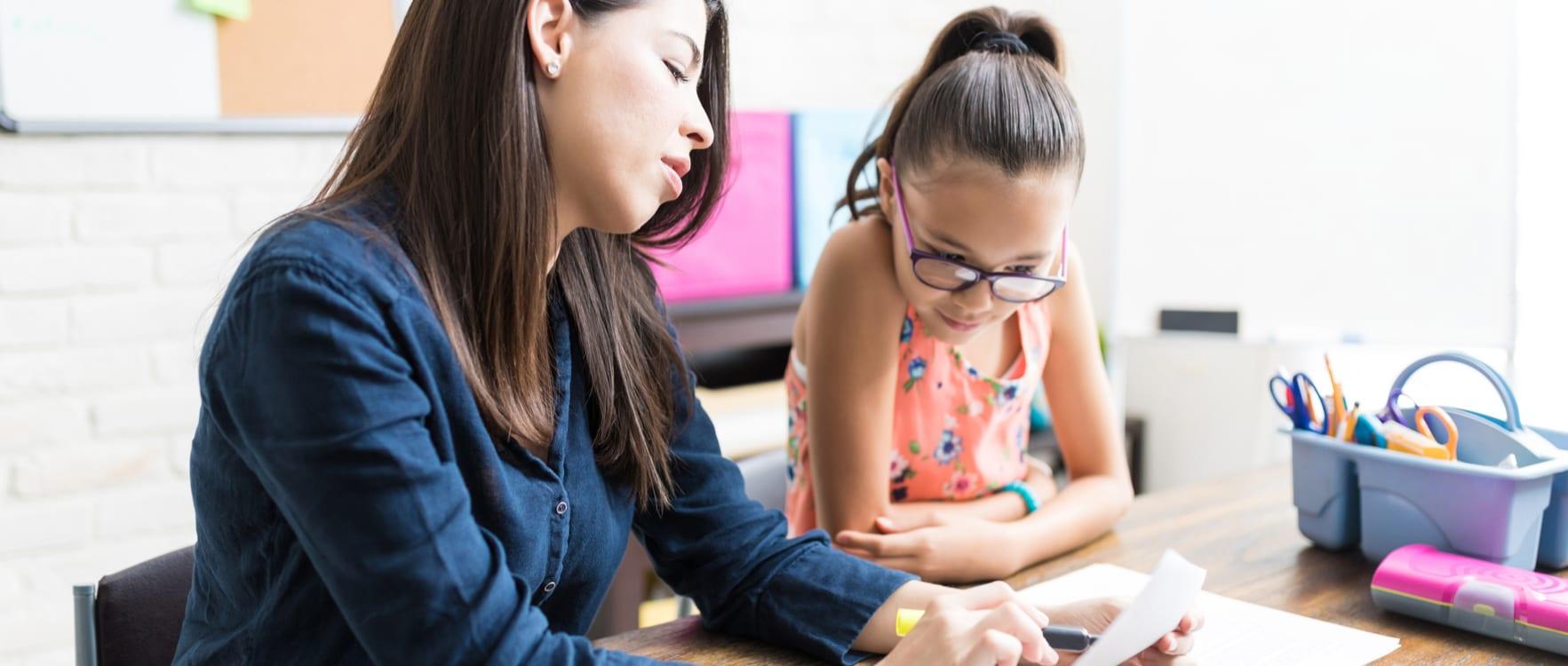 If you are looking to learn what it takes to become a Child Life Specialist, this article is a great place to start. From the skills and education required for this field, to the average pay rates you can expect, read on to find out more about this career choice.
What Does a Child Life Specialist Do?
Child Life Specialists provide support and psychological preparation to children that are undergoing medical procedures, such as tests and surgeries or facing an acute illness. They work with parents and other family members of these children to provide them with education and information about upcoming procedures, as well as support and coping strategies for stress, grief or bereavement. Most commonly, these professionals work in hospitals, but can also work in outpatient clinics.
A Child Life Specialist needs to understand medical conditions and the policies of hospitals and outpatient centers. Furthermore, this career choice requires psychological skills to be able to provide age-appropriate coping strategies to children as well as their families. Typical duties and responsibilities of a Child Life Specialist include:
Preparing children for health visits and medical procedures, such as providing hospital tours and explaining upcoming procedure details.

Teaching children pain management skills, such as non-pharmaceutical ways to minimize pain.

Providing therapeutic play to help children express their emotions, such as art and music.

Helping parents understand medical diagnosis, such as providing typical symptoms of an acute illness.

Helping families cope with uncertainty, stress, grief and bereavement, such as helping siblings deal with a loss of a family member.
Child Life Specialist Skills
Child Life Specialists work with children who may be sick or dealing with trauma, which can take a high emotional toll. This career choice requires individuals to be empathic, helpful and patient. They need to be able to communicate with children of all ages who are frightened and in pain. Child Life Specialists need to be able to remain calm under pressure, professional in all types of situations and supportive to both parents and family members. Entry level positions often require Child Life Specialists to work nights or weekends, or to relocate to a new city or state.
Other key Child Life skills include:
Knowledge about children's development and behavior

Good communication skills

Excellent writing skills

Ability to initiate play

Leadership skills
How Do You Become a Child Life Specialist
Education and Training
To become a Child Life Specialist, a candidate must obtain a bachelor's and/or master's degree in this area. Some employers will also accept candidates who possess a degree in a related field, such as psychology, early childhood education, child development or child and family studies. You can choose between a bachelor's degree, which takes four years to complete, or a dual degree in Child Life, social work or child and human development, which takes five years to complete.
While attending college or after graduation, job applicants must intern or complete a fellowship for 480 unpaid hours under a Certified Child Life Specialist. Internships are offered at many hospitals, pediatric hospices, clinics, pediatric burn centers and pediatric rehabilitation centers. Internships and fellowships may have requirements for acceptance based on enrollment, coursework and grade point average (GPA).
Most employers will require a Certified Child Life Specialist (CCLS) credential, an exclusive certification given by The Child Life Council (CLC). This certification is based on completion of a rigorous Child Life Professional Certification examination of 150-multiple choice questions, as well as academic and clinical requirements, such as a bachelor's degree in a relevant field, 10 college courses in Child Life or a related field and 480 hours working in a clinical field.
Finding a job
There is more demand for this profession, according to the Bureau of Labor Statistics, which anticipates a 6 percent growth for all child care workers, which includes Child Life Specialists, through 2024, with 44,130 new job openings during that time period. A growing population and new births fuel this growth every year. Due to this projected growth, there are likely to be many job openings for Child Life Specialists in hospitals, pediatric outpatient centers, pediatric burn centers, and other pediatric medical facilities.
A well-written resume is required to secure a job as a Child Life Specialist. This resume needs to include your educational and clinical experiences, as well as skills that would help you excel in this position. JobHero can help in creating a resume; take a look at our library of Child Life Specialist resume samples.
Once you have composed a professional resume, you can start searching for Child Life Specialist job opportunities. Contact professionals you have met during your internship or fellowship to inquire about additional job openings
To apply for Child Life Specialist jobs, create a cover letter that will outline your interest in the position as well as what qualifies you for the position and what you can offer. We have a variety of cover letter examples to help you.
How Much Do Child Life Specialists Get Paid?
Child Life Specialists are usually paid a salary, with the median salary in the United States being $48,918. The lowest-paid Child Life Specialists make around $38,898, and the highest-paid Child Life Specialists are paid approximately $60,234 per year.
Child Life Specialist Resources
To find more information about a career as a Child Life Specialist, check these additional resources.
On the Web
Child Life Council
This site provides resources on certification and education necessary to become a Child Life Specialist.
Hand to Hold
A Child Life Specialist describes what this job entails.
On Twitter
Child Life Specialist Books
Information sources for this article include the Bureau of Labor Statistics, job postings and other online sources.