What is an Instructional Coach?
Instructional Coaches help classroom teachers become more effective by coaching them on teaching strategies and approaches. They might work one-on-one or oversee conferences or seminars to relate strategies and practices that teachers can adopt in their classrooms to improve student comprehension and achievement. Instructional Coaches can help teachers implement curriculum procedures, adopt new teaching approaches and recommend educational materials.
Instructional Coaches can be employed in public or private elementary, middle or high schools. The Bureau of Labor Statistics predicts employment growth for Instructional Coordinators, which includes Instructional Coaches, will be 7 percent through 2024. Increased teacher accountability along with a focus on improving curriculum are reasons for this projected growth, though this percentage could be impacted by individual school budgets.
Want to add value to your job application? Using a professional cover letter builder can help you stand out from the competition. Use ours to build a stand out letter that will get you noticed.
Instructional Coach Duties and Responsibilities
It is up to Instructional Coaches to complete many different tasks in order to be successful in this position. We looked at several job listings and other resources and found the following to be core Instructional Coach duties and responsibilities.
Assess Need for Instructional Coaching
An essential function of an Instructional Coach is to observe and assess current teachers in the classroom to ascertain the need for improved lesson plans and materials. An Instructional Coach will conduct teacher interviews, review current curricula and analyze student success and progress.
Coordinate Professional Development Opportunities
An Instructional Coach will develop one-on-one or group meetings, seminars and workshops to help teachers build strong instructional skills. Instructional Coaches work collaboratively with teachers, administrators and other school leaders to devise effective coaching plans and schedules.
Review Lesson Plans and Curriculum
Instructional Coaches work closely with teachers to go over existing lesson plans and curriculum objectives and suggest changes as needed. They help teachers devise new strategies and suggest materials that might help students better learn in the classroom.
Instructional Coach Skills
Strong communication, listening and interpersonal skills are among the most important traits for Instructional Coaches to possess. They must be organized, detail-oriented individuals who enjoy working in a team environment. An effective Instructional Coach will have knowledge of various teaching techniques and possess strong classroom management skills. In addition to these important attributes, potential employers might seek Instructional Coaches with the following skills.
Core skills Based on job listings and other sources we analyzed, employers want Instructional Coaches with these core skills. If you want to work in this field, focus on the following.
Creating professional development programs for teachers
Analyzing current curricula and lesson plans
Observing teacher instructional methods and implementing changes
Using collaborative methods to improve classroom management and instructional approaches
Advanced skills While most employers did not require the following skills, multiple job listings included them as preferred. Add these to your Instructional Coach toolbox and broaden your career options.
Understand various technologies, such as video chat platforms
Proficiency in Microsoft Office applications
GO PRO

Choose from fully customizable

GET PAST THE BOTS

Ensure compatibility with Applicant Tracking Systems

LOOK YOUR BEST

Save time with sleek and stylish professional design templates
Build Your Resume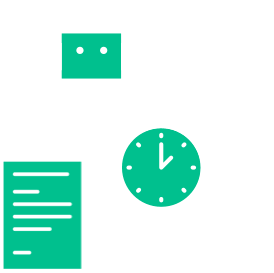 Instructional Coach Q & A
As with any career, there are both challenges and rewards associated with being an Instructional Coach. We spoke with
Kathryn Starke
, an urban literacy Instructional Coach working in inner city elementary schools, about what it's like to work in this position. Her insights are shared below.
What are some of the core duties performed by an Instructional Coach?
My core duties include teacher observations, leading meetings with administrators, planning with teachers, analyzing data with teachers, and modeling teaching.
What challenges does an Instructional Coach face?
I primarily work in failing or challenged schools, so challenges do include that you are working with stressed teachers in a high-pressured situation. Another challenge is that many teachers may be resistant to change or reluctant to listen to a new voice.
What skills do Instructional Coaches use most?
Skills most used in this position include organization, leadership skills, coaching and mentoring skills, motivational speaking skills, patience, honesty, and flexibility. Someone that has these skills are most successful in the job; someone who can help someone become better at their craft while not insulting them or making them feel incompetent is the most successful type of person for this job.
What do you find to be the most rewarding thing about being an Instructional Coach?
The rewarding part is when you see the results shown when the school becomes fully accredited in one school year, data increases, and student engagement and parent engagement increase.
Instructional Coach Salary
According to the BLS, Instructional Coordinators, including Instructional Coaches, in the U.S. earn a median annual salary of $62,270. In the lowest 10 percent, Instructional Coaches are paid $35,950 annually, while those earning in the top 90 percent make $97,770. Instructional Coaches employed in the District of Columbia realize the highest mean annual wage in the U.S. at $87,710, followed by those working in Connecticut ($81,650) and New Jersey ($77,730).
Instructional Coach Resources
We have assembled links to additional resources that can help you further understand what being an Instructional Coach entails. These resources provide details about networking, personal insights and more.
On the Web
Cult of Pedagogy Blog
From classroom management techniques to personal stories about teaching, this blog is written by teachers and Instructional Coaches to offer a personal look at this career and its responsibilities.
Education Week Teacher Blog: The Art of Coaching Teachers
A blog offering monthly articles about coaching strategies, roles and more.
Radical Learners Blog
Written by Instructional Coach and author Jim Knight, this blog provides a personal look into what Instructional Coaches do and why they do it.
On LinkedIn
Jim Thompson
A director of Instructional Coaching Services, offers posts about workshops, networking and more.
Great Schools: Instructional Leadership Coaching & Development
is a forum for Instructional Coaches and other school leaders that provides networking and professional advice for those working in this field.
Instructional Coach Resume Help
Explore these related job titles from our database of hundreds of thousands of expert-approved resume samples: