What is an HR Advisor?
From weighing in on recruiting decisions to advising about overall human resources policies, an HR Advisor plays an important role in an organization's human resources department. HR Advisors might act as consultants to help enhance HR processes, improve employee relations and encourage staff development. They work closely with management to implement changes and create reports regarding HR strategies and practices that summarize current processes and outline suggestions for improvements.
HR Advisors are generally part of the HR management team. They are typically hired by larger companies with many employees. According to the Bureau of Labor Statistics, the projected growth for human resources professionals, such as HR Advisors, is expected to be 5 percent between through 2024.
Want to add value to your job application? Using a professional cover letter builder can help you stand out from the competition. Use ours to build a stand out letter that will get you noticed.
HR Advisor Duties and Responsibilities
To provide sound advice to HR management personnel and ensure the development of effective HR policies and processes, HR Advisors must complete many tasks. We reviewed job listings and other resources to identify these common HR Advisor duties and responsibilities.
Develop HR Policies and Ensure Legal Compliance
Reviewing existing HR policies and providing suggestions for changes where necessary are among the main duties of HR Advisors. They advise HR leaders in aspects of employment law, help HR personnel and company employees interpret HR policies and ensure adherence to company values and objectives.
Resolve Employee Relations Issues
HR Advisors work HR teams to improve relations between employees and management. They may oversee grievance procedures, investigate employee disciplinary actions and facilitate conflict resolutions.
Advise on Hiring and Employee Development
HR Advisors typically work with HR directors and senior managers to create effective recruiting and hiring processes. They might make hiring suggestions, arrange interviews and create training programs for new and existing employees.
HR Advisor Skills
To be successful in this position, HR Advisors must have strong communication and organizational skills. They must be able to work both with upper management and non-management individuals, be team players and possess strong interpersonal skills. Analytical and critical thinking skills are also essential. In addition to these professional and personal traits, potential employers are seeking HR Advisors who display the following skills.
Core skills Based on job listings and other sources we looked at, employers want HR Advisors with these core skills. If you want to work as an HR Advisor, focus on the following.
Coaching HR managers in performance management procedures
Advising companies on payroll, employment law, labor relations and related areas
Reviewing HR policies and practices
Creating and implementing HR plans and strategies
Conducting employee relations training
Advanced skills While most employers did not require the following skills, multiple job listings included them as preferred. Add these to your HR Advisor toolbox and broaden your career options.
Advanced knowledge of state and federal employment laws
Professional management certification
Ability to work with Microsoft Word, Excel and similar applications
GO PRO

Choose from fully customizable

GET PAST THE BOTS

Ensure compatibility with Applicant Tracking Systems

LOOK YOUR BEST

Save time with sleek and stylish professional design templates
Build Your Resume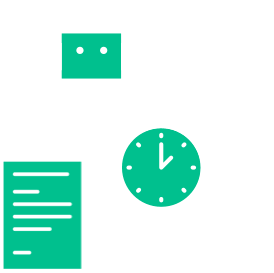 HR Advisor Q & A
To get an inside look at being an HR Advisor, we spoke with
Jana Tulloch
, a
human resources professional
and owner of Tulloch Consulting. Human resources "offers variety, challenge and lots of growth opportunity," she says. Here's more of what Tulloch had to share:
What are some of the core duties performed by an HR Advisor?
Core duties can be very vast, or focused. An HR Advisor will provide a range of support in a lot of the HR function areas, including employee relations, recruitment, training, compensation, benefits, policy development, performance management, employment law, and so forth. Many HR Advisors are generalists and it is a great way to build experience and get to know the various aspects of HR and determine whether or not you want to specialize.
Core duties will usually include providing feedback and advice to managers and supervisors on employee performance and conduct issues; carrying out full cycle recruitment activities such as creating job postings, screening resumes, arranging and participating in interviews; and answering questions from staff about payroll, benefits, etc.
What challenges does an HR Advisor face?
A big challenge is that the foundation of HR activities is somewhat fluid, so what may have been set advice on how to deal with an issue last year is not the way things need to be handled this year. HR professionals need to stay on top of changing employment issues in addition to changing internal policies and processes. Other challenges can include dealing with often conflict-laden situations such as disciplinary actions, including terminations.
What skills do HR Advisors use most?
Skills used most include communication and interpersonal skills. You need to be able to be compassionate and empathetic, but firm. You need to be an ear for upset staff, a resource for managers trying to figure out how best to deal with underperforming staff and an investigator when trying to get to the bottom of issues. You have to have an adaptable communication style that you can flex depending on the situation.
What should someone consider before becoming an HR Advisor?
HR is a great career, particularly because it offers so much in terms of where you can specialize and grow your skills. You could become an expert in Compensation and Benefits, or in Training & Development, and really focus on implementing best in industry practices for your organization.
What type of person is successful in this job?
Successful people in this type of role don't take things personally, can handle conflict and emotional situations, and are able to maintain confidentiality.
What do you find to be most rewarding about being an HR Advisor?
For me, the most rewarding thing about being in HR is the ability to help an organization align its people with its purpose, through recruitment, training, and performance management, that allows the organization to be successful.
HR Advisor Salary
The BLS states that the median annual salary for human resource specialists, which includes HR Advisors, is $58,350 in the U.S. The lowest 10 percent in this field earned a median annual salary of $34,120, while those in the upper 90 percent made $99,920. HR Advisors employed in the District of Columbia realized the highest median annual wage in the U.S., earning $89,860. California offered the second-highest median salary for HR Advisors at $74,370, followed by Massachusetts at $72,410 and New York at $72,380.
HR Advisor Resources
Use the resources we have assembled below to find out more about being an HR Advisor. Find helpful links to resources addressing career responsibilities, networking opportunities and more.
HR Advisor Resume Help
Explore these related job titles from our database of hundreds of thousands of expert-approved resume samples: