What is an Application Specialist?
An Applications Specialist is needed in all sectors of industry that use software systems. They may alter existing software, install new software and troubleshoot any problems related to performance of computer systems. Application Specialists are expected to be expert in several computer programs and data interfaces.
Most computer support specialists follow full-time work schedules; however, many do not work a typical 9-to-5 day. As it is a support position it is important for businesses that Application Specialists be available 24 hours a day if necessary. Generally their schedules are often staggered 8-hour shifts to cover 24 hours of a day. Therefore many Application Specialists can find themselves working at night or during the weekend. Applications specialists work mainly in an office setting and many are able to work from home. Some jobs may require travel. This is a promising career as employment for Application Specialists is projected to grow 12 percent through 2024, according to the Bureau of Labor Statistics. As more organizations upgrade their computer equipment and software more support services will be needed, leading to this faster-than-average growth.
Need a strong cover letter can help set you apart from the completion. Our professional cover letter builder shows you how.
Application Specialist Duties and Responsibilities
In order for Application Specialists to do their job successfully they need to be able to complete several duties. We explored a number of job listings to determine the core duties and responsibilities of an Application Specialist.
Use Hardware and Software
Program and write software, set up functions, enter data, or process information
Troubleshoot IT Problems
Analyze computer network issues and choose the best solution and solve problems
Processing Information
Compiling, coding, categorizing, calculating, tabulating, auditing, or verifying information or data
Routine Maintenance of Networks
Perform file backups, test and evaluate existing network systems
Application Specialist Skills
Application Specialists provide help and advice to people and organizations who use computer software or equipment. To do this, many skills come into play, such as the following.
Core skills Based on job listings we analyzed, employers want Application Specialists with these core skills. If you want to work as an Application Specialist, focus on the following.
Communication and customer service skills
Critical-thinking, problem-solving and time-management skills
Ability to navigate operating systems
Desktop communications
Configuration management and query software
Familiarity with PC's
Systems analysis
Advanced skills While most employers did not specifically require the following skills, several job listings include them as preferred skills. To broaden your career options, add these to your Application Specialist toolbox.
Information ordering – The ability to arrange things or actions in a certain order or pattern according to a specific rule or set of rules
Category flexibility – The ability to generate or use different sets of rules for combining or grouping things in different ways
Deductive reasoning – The ability to apply general rules to specific problems to produce answers that make sense
Fluency of ideas – The ability to come up with a number of ideas about a topic
Tools of the trade Application Specialists use many different tools to in their daily work. If you plan on pursuing a career as an Application Specialist, you should be proficient in using the following:
Variety of digital devices
Database management system software
Development environment software
Object or component oriented development software
Program testing software
Web platform development software
GO PRO

Choose from fully customizable

GET PAST THE BOTS

Ensure compatibility with Applicant Tracking Systems

LOOK YOUR BEST

Save time with sleek and stylish professional design templates
Build Your Resume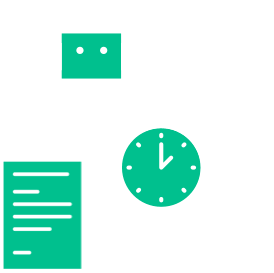 Application Specialist Q & A
What are some of the core duties performed by an Application Specialist?
Some of the core duties an Application Specialist is responsible for include: install, configure and maintain desktop operating systems for businesses and organizations.
What challenges does an Application Specialist face?
The IT industry is a constantly evolving one so you need to keep abreast of any changes or technological developments in the industry you work in.
What skills do Application Specialists use most?
Listening skills, problem-solving skills and customer service skills are innate skills that will contribute to a successful career as an Application Specialist.
Application Specialist Salary
According to the BLS, the median annual wage for Application Specialists is $62,250. The lowest 10 percent earned less than $36,350, and the highest 10 percent earned more than $106,310. District d Columbia, New Jersey and Massachusetts are the top paying states for Application Specialists, their annual median wages for the position are $87,160, $85,090 and $83,000, respectively.
Application Specialist Resources
We found the best industry resources to help you explore a career as an Application Specialist. Peruse through our list for more opportunities to learn and connect.
On the Web
IT Specialist
This site contains blogs, webinars and technical insights to keep you up to date with what is going on in the IT world.
CSS
The Computer Support Specialists website provides an enormous amount of information on technical help and advice for people and organizations using computer software and equipment.
Computer Repair Blog
This blogs aims to keep people up to date with the latest trends in the Information Technology industry.
Industry Groups
AITP
Association of Information Technology Professionals, AITP, was adopted in 1996. In individual chapters and as a national association, AITP seeks to advance the IT Profession through professional development, support of IT education, and national policies on IT that improve society as a whole.
The League of Professional System Administrators
This is a nonprofit corporation with members throughout the world, with an aim to advance the practice of system administration through education.
Association of Computer Support Specialists
This is a large organization in California that supports better careers and compensation and its members can benefit from monetary discounts on electronics and tickets.
IEEE Computer Society
This organization has more than 60,000 members, it provides information, networking, and career-development sources for technology leaders which includes researchers, educators, software engineers, IT professionals, employers, and students.
Application Specialist Books
A Guide to Computer User Support for Help Desk and Support Specialists
You can discover the critical people skills, the informational resources and technical knowledge to be most effective and provide outstanding support in this position.
Windows 7 Desktop Support and Administration
This is a manual for Windows 7 desktop technicians and administrators, it provides knowledge that is needed for certification exams and will remain a valuable reference for support and administrative personnel on the job.
Windows 10 For Dummies
This is a fully updated book with helpful step-by-step explanations, it quickly gets you started with advice to help you manage files and applications, connect to the Internet, customize your Windows experience, and mostly importantly make repairs when things go wrong.
Application Specialist Resume Help
Explore these related job titles from our database of hundreds of thousands of expert-approved resume samples: