What is a Treasury Manager?
Treasury Managers are responsible for overseeing the cash flow, revenue and overall finances of an organization. They evaluate fiscal choices, monitor expenses, advise colleagues and are usually expected to frequently travel in order to meet with financial contacts.
Treasury Managers work in an office environment alongside a team of coworkers, and can be employed by investment firms, retail companies, financial agencies and many other types of organizations. They typically report to one or more senior-level staff members, such as the Chief Financial Officer, while simultaneously overseeing a diverse team of junior-level employees. According to the Bureau of Labor Statistics, industry-wide demand for Financial Managers, which includes Treasury Managers, is rising by 7 percent. This is expected to result in the opening of 37,700 new positions through 2024.
Need a strong cover letter can help set you apart from the completion. Our professional cover letter builder shows you how.
Treasury Manager Duties and Responsibilities
In order to monitor the financial matters of their organization, Treasury Managers regularly perform a variety of different tasks. We analyzed multiple online job postings to identify these core Treasury Manager duties and responsibilities.
Manage Cash
A large part of the role of the Treasury Manager involves managing their organization's cash. This includes generating reports on cash operations, overseeing cash transactions, ensuring adequate liquidity so that there's never a shortage of cash, determining how much cash is available for use and forecasting both short and long term cash levels.
Provide Advice
Treasury Managers are responsible for evaluating the fiscal decisions of their organization and recommending the best possible course of action. This means that Treasury Managers must be actively involved with nearly every department of their company, and must analyze the risks and rewards of various decisions on a regular basis. It's up to the Treasury Manager to make sure that everyone understands the risks of any given financial decision and is aware of alternative decisions they might be better off making instead.
Oversee Banking
Managing a large organization's bank records and processes takes a great deal of care, which is why Treasury Managers have the critical duty of overseeing their company's banking activities. This can include managing deposit verification, using online banking systems, maintaining bank statements, analyzing bank fees and implementing banking-related changes as needed.
Lead Staff Members
An organization's fiscal matters are simply too complicated and too vast to be managed by just one person. Because of this, Treasury Managers lead a team of staff members, who may perform duties related to deposit verification, banking analysis, auditing, investor relations and more.
Treasury Manager Skills
Successful Treasury Managers are strong leaders, analytic thinkers and excellent problem solvers. They are adept at considering multiple possible outcomes in order to determine the best course of action, and thrive in a fast-paced, team-based environment. In addition to these general skills and personality traits, employers are looking for Treasury Managers with the following skills.
Core skills Based on our analysis of online job postings, employers are seeking Treasury Managers with these core skills. If you're looking to pursue a career as a Treasury Manager, focus on the following.
Strong business acumen
Excellent leadership skills
High attention to detail
High level of organization
Ability to work under pressure
Knowledge of cash management principles
Knowledge of banking systems and processes
Advanced skills While most employers do not strictly require the following skills, many list them as being preferred. To broaden your career opportunities, master these.
Knowledge of the particular industry to which an employer belongs
Licensed as a Certified Treasury Professional (CTP) or Certified Private Accountant (CPA)
Tools of the trade Treasury Managers use a variety of tools to accomplish their daily tasks. If you're interested in becoming a Treasury Manager, make sure you're comfortable with the following.
Recent versions of Microsoft Office software suites
Online banking systems
Telecommunications systems
Standard office equipment, such as fax machines and copiers
GO PRO

Choose from fully customizable

GET PAST THE BOTS

Ensure compatibility with Applicant Tracking Systems

LOOK YOUR BEST

Save time with sleek and stylish professional design templates
Build Your Resume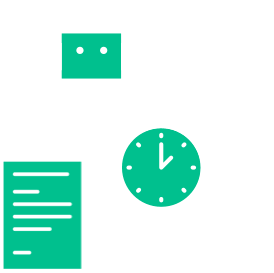 Treasury Manager Salary
According to data published by the Bureau of Labor Statistics, the median annual wage for Financial Managers, which includes Treasury Managers, is $117,990. Treasury Managers in the 10th percentile earn $63,020 per year, while those in the 90th percentile earn $187,200 per year. Treasury Managers in New York, New Jersey and Delaware earn the highest median annual wage in the United States–$165,600, $143,800 and $142,000 per year, respectively.
Treasury Manager Resources
We compiled this list of resources to help you continue exploring your career as a Treasury Manager. Whether you're looking for blogs or books, you're sure to find something here.
On the Web
The Big Picture
This blog is written by Barry Ritholtz, the founder and Chief Investment Officer of Ritholtz Wealth Management.
Pragmatic Capitalism
This blog covers financial news and trends within the United States.
MishTalk
Investment Advisor Representative Mike "Mish" Shedlock analyzes global economic trends on this blog.
On LinkedIn
Treasury Management Network
This group has more than 65,000 members and provides Treasury Managers with a place to connect with other financial professionals.
Treasury/Finance Careers
With over 75,000 members, this group is a great place to post and find Treasury Manager job openings.
Treasury Technology Network
This group is made up of more than 32,000 members and is focused on discussing and learning about the technology that Treasury Managers use.
Books
Treasury Management
This book contains indepth chapters on all areas of treasury management, including cash forecasting, debt management, equity management and more.
The Handbook of Global Corporate Treasury
This book is geared towards Treasury Managers and other treasury professionals who handle the finances of global organizations.
Wiley CPAexcel Exam Review
If you're preparing to take the CPA exam, you may benefit from the detailed information and practice questions found in this book.
CTP Treasury Management ExamFOCUS
If you're preparing to take the CTP exam, check out this book and its many sample questions.
Treasury Manager Resume Help
Take a look at these related job titles from our extensive online library of expert-approved resume samples: