What is a Supply Planner?
For an organization to function effectively, its inventory of products, as well as any related parts and equipment, must be planned and accounted for. A manufacturing plant cannot make products if it doesn't have sufficient parts, just as a store cannot sell merchandize if their supply doesn't meet demand. That's where the Supply Planner comes in. This position requires managing time to leave the confines of the office to visit manufacturers, vendors and supplies; as well as the ability to stand on one's feet for a prolonged period of time, walk and lift heavy objects up to 50 lbs. Although they typically work a 40-hour workweek, if a supply emergency occurs, Supply Planners must report to the jobsite to address and correct the situation.
Supply Planners report to the Materials or Supply Chain Manager, or the Demand Planner, depending on the size of the company and the industry. Any field that needs to plan for correct stocks of inventory can find a Supply Planner employed there; these may include pharmaceutical, manufacturing, distribution as well as retail industries. A 2 percent increase in jobs for Transportation, Storage, and Distribution Managers, a category that includes Supply Planners, will result in 2,710 new annual job openings through 2024, according to the Bureau of Labor Statistics.
Need a strong cover letter can help set you apart from the completion. Our professional cover letter builder shows you how.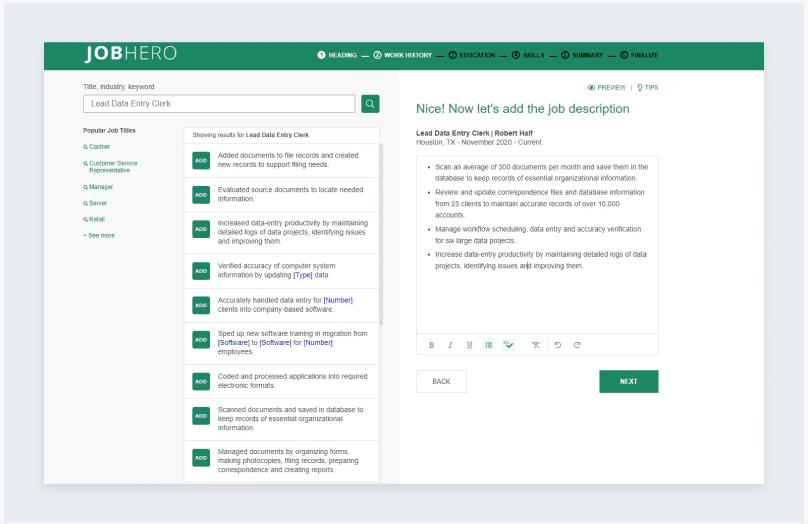 BUILD MY RESUME
Supply Planner Duties and Responsibilities
The main role of a Supply Planner is simple – to anticipate and maintain inventory levels in order to keep a business functioning. This may sound simple, but involves a multitude of responsibilities, such as:
Counting Inventory
The Supply Planner must continuously monitor and count inventory - not just in the storefront, but also located in storages, warehouses and backrooms. They must keep track of inventory per location, as well as the total amount required for the overall business needs. They may work with
store clerks
or cashiers to review receipts and subtract the amount of products purchased to calculate the stocks that are left over.
Anticipating Demand
Possibly the hardest task of a Supply Planner is to anticipate inventory demand. These workers use analytical models and mathematical analysis to determine an average number of supplies required per business location per time period (day, week, month or quarter). However, they must take busy and slow periods into account, as well as upcoming sales or promotions, which may increase work orders and/or sales and result in an increase in inventory.
Assessing Capability Availability
Once the Supply Planner determines inventory need, another logistical problem may ensue - where to store the goods. A business may not have the space, equipment or security to keep bulk inventory on premises, which will require this professional to determine alternate storage needs. In this scenario, the Supply Manager will research possible solutions to store the items that will meet budget, security and location needs.
Proposing Changes
An excellent Supply Planner will not simply manage the inventory, but will seek out ways to improve the entire supply chain process. The main aim of this endeavor would be to cut costs, which may task the Supply Planner with negotiating with current vendors or seek out new vendors that can offer lower prices. These employees may try to speed up delivery time, find closer suppliers, alternate delivery routes or negotiate quicker turnarounds.
Supply Planner Skills
To succeed in the role of a Supply Planner, an individual needs to have experience in supply chain management, possess strong analytical skills and a think outside the box approach. They must be diligent in their mathematical and analytical skills, yet firm and authoritative when negotiating prices with vendors.
Core skills We have scoured job listings for Supply Planners to provide you with an outline of the most basic skills required for this job
Supply chain management
Inventory management
Mathematical skills
Statistical analysis
Negotiation skills
Interpersonal skills
Organizational skills
Innovative thought process
Dedication to safety
Advanced skills With time, experienced Supply Planners add these advanced skills to their proverbial toolbox
Procurement experience
Business management experience
Materials Requirement Planning (MRP)
Tools of the Trade Most Supply Planners utilize various tools to do their jobs, such as
Oracle
Enterprise Resource Planning (ERP) tools
Internet
Microsoft Office applications
Calculator
GO PRO

Choose from fully customizable

GET PAST THE BOTS

Ensure compatibility with Applicant Tracking Systems

LOOK YOUR BEST

Save time with sleek and stylish professional design templates
Build Your Resume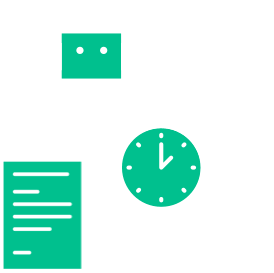 Supply Planner Salary
Transportation, Storage, and Distribution Managers, including Supply Planners, are compensated for the level of responsibility their position holds. The median yearly salary for this position is $86,600. An entry-level Supply Planner may be offered a salary of $50,800, while an experienced professional can make $149,800. Relocating to Delaware, the District of Columbia or New Jersey can result in higher compensation – $130,300, $128,800 and $109,800, respectfully.
Supply Planner Resources
Planning entering the supply chain field? Research other sources before making a final decision. We include helpful information via the links below:
Supply Planner Resume Help
Explore these related job titles from our database of hundreds of thousands of expert-approved resume samples: