What is a Shipping Manager?
A Shipping Manager is a Storage and Distribution Manager who specializes in managing a company's shipping and receiving operations. They are responsible for coordinating the processing of incoming shipments and the packaging of outgoing shipments. Shipping Managers typically has a small team of employees under their supervision, which means strong leadership skills are essential for success.
Managers commonly start as entry-level Shipping Associates and work their way up. The most common place of employment for Shipping Managers is with large logistics corporations like UPS, Fedex, and DHL. There are also smaller, private shipping firms and large corporations with internal logistics units that employ Shipping Managers. According to the National Bureau of Labor Statistics, employment for Transportation and Distribution Managers, which includes Shipping Managers, is set to rise 2 percent through 2024.
Interested in a cover letter? Our cover letter builder walks you step-by-step through the process of writing your own. With pre-written text suggestions for every section of your letter, writer's block will be a thing of the past.
Shipping Manager Duties and Responsibilities
A Shipping Manager's primary objective is to ensure shipments get from point A to point B on time and on budget. Achieving this objective involves several duties and responsibilities that require a wide range of skills. We scoured job boards for live Shipping Manager positions, and we compared our findings to identify the most common Shipping Manager duties and responsibilities.
Diagnosing and solving supply chain problems
Shipping Managers are responsible for ensuring that the shipping and receiving processes run smoothly. This involves resolving problems concerning logistics systems, imports and exports, transportation and customer issues. Complex problem solving skills are used by Shipping Managers on a daily basis.
Negotiating Transportation Rates and Services
Part of a Shipping Manager's job involves negotiating the price of transportation with carriers. This involves acting as a liaison for corporate decision makers and relaying counteroffers back to superiors. The Shipping Manager's primary responsibility is to ensure all shipping endeavors stay on budget without compromising speed and efficiency.
Analyzing Metrics and Creating Reports
Shipping Managers spend a fair amount of their time analyzing key performance indicators and formulating their findings into reports to be communicated with stakeholders. They analyze things like carrier performance and daily employee productivity, and then formulate their findings into daily reports.
Hiring and Training Shipping Personnel
In addition to managing the shipping process, Shipping Managers are responsible for hiring and training their own Shipping Associates. This involves collaborating with Human Resources to conduct interviews, as well as onboarding new employees with a structured training program. Shipping Managers are also responsible for maintaining high employee morale through cultivation of a positive work environment.
Create and Implement Shipping Polices and Procedures
Finally, the Shipping Manager is responsible for creating the policies and procedures for all of the facilities under their supervision. This can be a single facility for those who work for a small company, or it can be multiple facilities for Shipping Managers who work for a large organization. These policies and procedures include proper protocol for operating all warehouse equipment, as well as compliance with health and safety regulations.
Shipping Manager Skills
Shipping Managers manage both inventory and people, which requires a blend of hard and soft skills. A successful Shipping Manager must be an analytical thinker who can diagnose and address problems with the supply chain. They must also be a talented communicator who can keep their employees motivated while maintaining their likability. Below are the skills that we found in virtually all of the job descriptions we looked at during our analysis of Shipping Manager job openings.
Core Skills: If you're considering becoming a Shipping Manager, then these are the core skills you'll need to get noticed by recruiters.
Analytical thinking
Complex problem solving
Written, verbal, and interpersonal skills
Proficiency in basic Business Mathematics
Organizational and time management skills
Ability to motivate and manage employees
Technical knowledge of machines used in shipping process
Ability to multitask and work in a fast-paced environment
Advanced Skills Now that we've covered the core skills you'll need to be a successful Shipping Manager, let's take a look at the advanced skills employers prefer Shipping Manager candidates to possess.
Ability to take initiative and make decisions with minimal oversight
Expertise in conflict resolution
Project management skills
GO PRO

Choose from fully customizable

GET PAST THE BOTS

Ensure compatibility with Applicant Tracking Systems

LOOK YOUR BEST

Save time with sleek and stylish professional design templates
Build Your Resume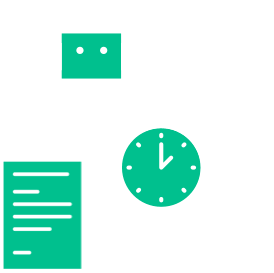 Shipping Manager Q & A
We were able to have a chat with a real Shipping Manager to give you an inside look at the field of Shipping Management. We talked with Charles Seelig, who is the Shipping Manager for
Wright Bedding
. Here's what he had to say.
What are some of the core duties performed by a Shipping Manager?
The core duties of a Shipping Manager are getting the correct product to it's destination on time. The most important aspect of managing a logistics operation is organization and planning - from a quarterly scale down to the daily level.
What challenges does a Shipping Manager face?
The challenges can vary from a strike at the LAX port, a typhoon keeping a shipping container in China for an extra week, a UPS trailer not getting picked up at the warehouse dock, to things like a SKU mix-up or manifest / DC quantity mismatch.
What skills do Shipping Managers use most?
Organization, planning ahead for possible issues, and a cool head under pressure are vital. Something will go wrong at some point - but if you are organized, and have a plan B and a plan C, making an adjustment to solve that problem becomes much easier.
What should someone consider before becoming a Shipping Manager?
Someone considering becoming a Shipping Manager should consider how organized they are and how much they enjoy planning and building out a logistics framework. There are a lot more numbers and spreadsheets than one might think - even with all of the computer tools and WMS systems out there.
What type of person is successful in this job?
The most successful people I have encountered are meticulous with the details.
What do you find to be the most rewarding about being a Shipping Manager?
The most rewarding thing for me is getting a great product to a happy customer. There is something quite satisfying about getting a tangible product to a customer on time and in good condition, and knowing that you facilitated that. It really is a critical part of many businesses that does not get recognized.
Shipping Manager Salary
The following salary data is for Transportation, Storage and Distribution Managers, which includes Shipping Managers. According to the BLS, the national median average salary for Shipping Managers is $86,600. Those in the top 10 percent of the spectrum make over $149,800, while those in the bottom 10 percent make $50,800. The top three states with the highest median salaries for Shipping Managers are Delaware at $130,300, New Jersey at $109,800 and Rhode Island at $104,100.
Shipping Manager Resources
If you're ready to continue your exploration of the field of Shipping Management, then browse our list of resources below.
On the Web
ShippingandFreightResource.com
his blog ,the brainchild of Hariesh Manaadiar, contains articles pertaining to all aspects of the shipping process. It was started in 2008 and is still updated regularly, so there is plenty of material to go through.
Logisticsmgmt.com
Logistics Management started as a trade publication in 1962. Since then it has morphed into an extensive digital resource for all things logistics.
LogisticsViewpoints.com
Started in 2009, Logistics Viewpoints focuses on analyzing current trends in the shipping industry. It is a great resource for aspiring Shipping Managers looking to stay abreast of industry trends.
Shipping Manager Resources
Explore these related job titles from our database of hundreds of thousands of expert-approved resume samples: