What is a Service Desk Manager?
Service Desk Managers focus on the resolution of technical issues related to computer applications or manage electronic systems and devices. A Service Desk Manager plays a crucial role in both Information Technology and IT service management, as this position juggles several communities simultaneously: the service desk team, internal and external customers, suppliers and the rest of the IT organization.
The Service Desk Manager will usually report to one of two people: the Chief Technical Officer or the Vice President of Technology, depending on the size and structure of the company they work for. They work as part of a team of IT professionals in order to provide optimal service to the company's employees and customers. The Bureau of Labor Statistics expects a 15 percent growth for all Computer and Information Managers, a category that includes Service Desk Managers. This will amount in 9,480 new jobs becoming available yearly through 2024.
Need a strong cover letter can help set you apart from the completion. Our professional cover letter builder shows you how.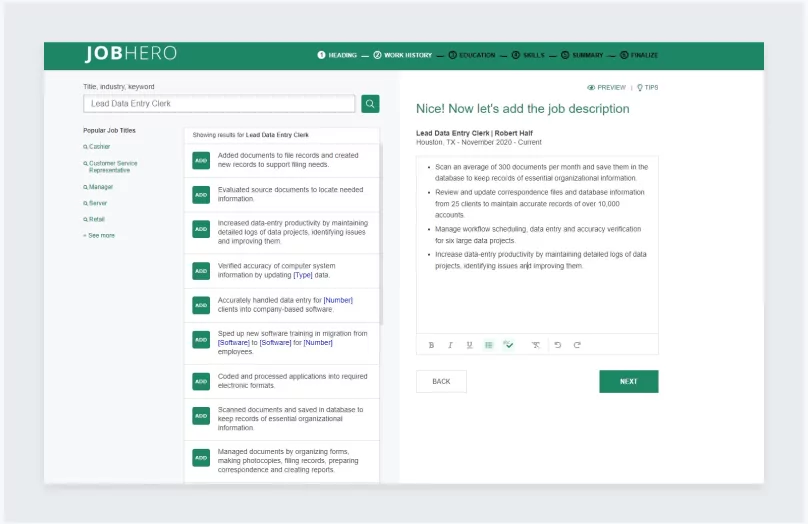 BUILD MY RESUME
Service Desk Manager Duties and Responsibilities
A Service Desk Manager's core duties revolve are to keep the organization's IT systems running smoothly. Service Desk Managers focus on the successful resolution of technical issues related to computer applications or managing electronic systems and devices. The Service Desk Manager is usually an expert on all of the supported products, and frequently interacts with vendors, customers and other department managers. Meeting customer needs is generally the main goal of a Service Desk Manager, which includes tasks such as:
Resolving Technical Issues
Service Desk Managers focus on resolving technical issues related to computer applications or operating electronic systems and devices. This individual must be an expert on not only the specific products or offerings used by employees and clients, but also on their updates, upgrades as well as their limitations. They must be able to suggest ways to use the program to meet individual user needs.
Providing Customer Service
A Service Desk Manager knows that they have to satisfy customer needs, and depend on their team to provide knowledgeable and applicable advice to customers in a welcoming and professional manner. They regularly monitor communications to make sure they are free of disdainful, ill-mannered or thoughtless attitudes. They also train their team to provide patient, yet helpful advice to customers, from novice to expert.
Leading a Team
As the title implies, a Service Desk Manager must supervise their team of employees. They often work with the Human Resources department to recruit and screen applicants, and participate in the interview process. Once hired, these leaders monitor their staff's performance, conduct employee reviews, give out feedback and make themselves available for questions and concerns. An important responsibility of a Service Desk Manager is to help develop guidelines and procedures to improve the quality of help their team delivers. Service Desk Managers habitually monitor customer communications and follow-ups the areas in which communications need improvement.
Conducting Training
In order to stay up-to-date on the most current and relevant industry news, a Service Desk Manager often attends trainings, conferences and network events. They may also train themselves individually by reading content in manuals, online forums or books. After they feel that they sufficiently learned the material, they design training sessions for their staff.
Managing Schedules
Another important role of a Service Desk Manager is preparing work schedules to verify that sufficient employees are available handle internal and/or external inquiries. Efficient scheduling by the Service Desk Manager solves the problem of overworked employees in their department.
Service Desk Managers Skills
A Service Desk Manager must be extremely organized and have an excellent ability to communicate and problem solve. This person must also be able to supervise and train supporting staff and build and maintain relationships.
Core skills Job listings for Service Desk Managers included the following preferred core skills
Strategic thinking skills
Ability to do tactical execution
High emotional intelligence
Basic understanding of IT structure
Strong time management skills
Strong written English language skills
Excellent attention to detail
Advanced skills Not every single job opening required these skills, but some Service Desk Manager employers did prefer for candidates to possess at least some of them
Ability to think outside the box
Strong analytical skills
Strong leadership quality
Industry-relevant certifications
Knowledge of VoIP?systems
Tools of the Trade Learn how to utilize the following tools that are typically used by Proposal Managers
Microsoft Office
IT Systems
System Management Software
Interpersonal strategies
VoIP
GO PRO

Choose from fully customizable

GET PAST THE BOTS

Ensure compatibility with Applicant Tracking Systems

LOOK YOUR BEST

Save time with sleek and stylish professional design templates
Build Your Resume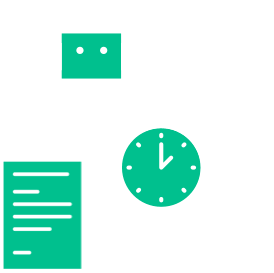 Service Desk Managers Salary
Computer and Information Systems Managers, a category that includes Service Desk Managers, earn a median yearly salary of $131,600. Those in the 10th percentile make $80,200 while those in the top 90th percentile can make up to $187,200. The Bureau of Labor Statistics reports that California, New York and Virginia offer the highest yearly salaries – at $153,800, $152,300 and $151,900.
Service Desk Manager Resources
We scoured to find the most relevant resources to help you understand what the service desk industry is all about.
On the Web
BMC Blog
A fiveblog series that covers key insights from BMC's 11th Annual Mainframe Survey of over 1,200 executives and IT professionals.
Cherwell IT Service Management Blog
Resources and solutions for the service world.
Service Desk Managers Resume Help
Explore these related job titles from our database of hundreds of thousands of expert approved resume samples