What is a Quality Auditor?
A Quality Auditor inspects the products or services created or delivered by a company to ensure they meet all requirements and standards. This involves testing products for quality and, in the case of services, reviewing processes and deliverables to confirm that all services delivered were of excellent quality.
Quality Auditors are usually part of a quality control team. They may be senior members of a team and tasked with supervising subordinates. The majority of Quality Auditor jobs are in the manufacturing industry, but Quality Auditors can be found in all industries, including the food and software industries. Because of the decline in manufacturing, the Bureau of labor Statistics predicts no increase in jobs for Quality Auditors over the next ten years.
Need a strong cover letter can help set you apart from the completion. Our professional cover letter builder shows you how.
Quality Auditor Duties and Responsibilities
Quality Auditors review products as well as assess the procedures of the production process. To do so, they are responsible for a variety of duties. A review of job listings revealed these primary Quality Auditor duties.
Participate in quality control audits
Quality Auditors plan quality control audits, and often participate in these audits, as well. Audits may involve inspecting product's appearance, to make sure they look as they should, or conducting tests to ensure that they act like they are supposed to. Quality Auditors are always searching for any errors or inconsistencies.
Supervise a Team of Inspectors
Quality Auditors may supervise teams of inspectors. In this capacity, they plan schedules and assign team members to audits, and oversee work. This team could all be located in one facility, or spread out over a large area.
Develop Testing Parameters
Whatever the product or service they are analyzing, Quality Auditors develop testing parameters for the product. They establish what "correct" looks like and parameters for what qualifies as "incorrect." Quality Auditors may also train employees on the standards and how to meet them, educating employees and fostering a sense of responsibility about delivering top-quality products.
Write Assessments
After completing testing, Quality Auditors write up an assessment to record the number of incidents and where problem areas were identified. The assessment also includes recommendations to improving processes to avoid further defects. The assessment is then presented to senior managers.
Quality Auditor Skills
There are many traits that make a successful Quality Auditor, but most importantly, they need to have an excellent attention to detail. At the same time, they need to be able to take in the "big picture" and analyze the full production process to identify problems. They also should have good problem solving skills, to develop solutions to any problems or deficiencies identified through an audit. A good Quality Auditor ought to have the ability to multi task and prioritize a multitude of competing duties. As supervisors, Quality Auditors also need to have good people skills and leadership abilities. This includes being comfortable with confrontation, and able to confidently challenge other peoples/ behaviors and actions. Along with these personality traits, we identified some other skills and abilities that employers want in a Quality Auditor.
Core skills Based on Quality Auditor job postings we reviewed, employers are on the lookout for candidates with these core skills. To get started in a career as a Quality Auditor, focus on building up the following skills.
Excellent vision and ability to differentiate between colors
Experience writing detailed action plans
Math skills, including algebra and statistics
Advanced skills In addition to the skills listed above, many employers preferred candidates to have the following skills. If you can add these to your resume, you will broaden your Quality Auditor career options.
Experience with ISO Standards, AQL manuals, SPC charts, and procedure manuals.
Ability to work overtime and weekends, as needed.
Quality Auditing Experience
Tools of the trade In their daily work, Quality Auditors use a variety of different. If you are considering a career as a Quality Auditor, make sure you are proficient in using the following
Calipers, micrometers, height gages and various other types of gages.
Engineering/manufacturing blue prints
Computer programs, in particular Word, Excel and Access software programs.
GO PRO

Choose from fully customizable

GET PAST THE BOTS

Ensure compatibility with Applicant Tracking Systems

LOOK YOUR BEST

Save time with sleek and stylish professional design templates
Build Your Resume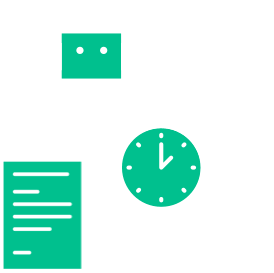 Quality Auditor Salary
According to the BLS, the median hourly wages for Quality Auditors (classified under Inspectors, Testers, Sorters, Samplers and Weighers) $17.31. The lowest ten percent of Quality Auditors may make less than $10.16 an hour, but the highest earning 10 percent can earn more than $29.88 for an hour's work. Quality Auditors in Alaska have the highest wages, with median annual wages of $64,570. Quality Auditors in the District of Columbia also have high wages, making a median of $53,880 a year, as well as those in the state of Washington, where the median annual wage is $48,550.
Quality Auditor Resources
We came up with these super resources to help you learn more about a career as a Quality Auditor. From industry blogs to helpful books, check out these links for more info about the jobs of Quality Auditors.
On the Web
On Quality
This website provides lots of basic information on what quality is and how professionals in quality assurance can achieve it.
A QualitEvolution
This blog covers all aspects of quality, from business transformation, management science, to quality management issues.
Industry Groups
American Society for Quality
ASQ offers training, certification, and networking opportunities for Quality professionals like Quality Auditors.
Quality Assurance Association
QAA is a nonprofit organization that focuses on providing information and training related to product quality.
Quality Auditor Engineer Resume Help
Explore these related job titles from our database of hundreds of thousands of expert-approved resume samples: