What is a Legal Advisor?
A Legal Advisor is essentially a lawyer who provides legal counsel to a large corporation or organization. They might be referred to as "in-house lawyers", "in-house counsel" or "corporate counsel." A Legal Advisor typically specializes in a specific area of law. They could be involved in labor or contract disputes, compensation issues, harassment suits or other workplace conflicts. They also provide general legal advice about corporate decisions regarding corporate growth, mergers or other practices.
Legal Advisors generally work in the legal departments of large corporations. According to the Bureau of Labor Statistics, their employment category of lawyer will realize 6 percent job growth through 2024. This growth can be partially attributed to the continuing trend of large companies expanding in-house legal teams over this time period.
Want to add value to your job application? Using a professional cover letter builder can help you stand out from the competition. Use ours to build a stand out letter that will get you noticed.
Legal Advisor Duties and Responsibilities
To successfully deliver sound counsel to corporate employers, Legal Advisors must be able to complete various tasks. We analyzed job listings and other resources and found the following to be core Legal Advisor duties and responsibilities.
Draft and Negotiate Contracts
From consultant contracts to collaboration agreements, Legal Advisors must be familiar with drawing up and arranging terms of various types of contracts. This responsibility includes reviewing existing contracts and creating new documents.
Ensure Compliance with Corporate Laws
Legal Advisors must be well-verse in corporate law and review all company practices and processes to make sure that the corporation is working within all federal and state legal limits. This duty requires that Legal Advisors understand all legal regulations pertaining to the specific business in which they are working.
Provide Counsel for Employee and Management Conflicts
In matters of sexual harassment incidents, labor disputes or other employee relations conflicts, Legal Advisors apply knowledge of relevant laws in helping to resolve these issues. They will collaborate with other departments and meet with employers and employees to review each conflict and provide resolutions.
Legal Advisor Skills
Successful Legal Advisors generally display strong written and oral communication, critical thinking, organizational and problem solving skills. They should excel in areas of time management, negotiation, goal-setting and deadlines. Legal Advisors should be strong team players who demonstrate above-average leadership skills. They should have the ability to work with little or no supervision. In addition to these specific professional attributes, potential employers might seek Legal Advisors who display the following skills.
Core skills Based on job listings and other sources we analyzed, employers want Legal Advisors with these core skills. If you want to work as a Legal Advisor, focus on the following.
Reviewing and creating contracts, agreements and other legal documents
Negotiating in-house and outside contracts
Analyzing corporate policies and practices for adherence to laws and regulations
Applying knowledge of employment laws to resolve conflicts and ensure compliance
Advanced skills While most employers did not require the following skills, multiple job listings included them as preferred. Add these to your Legal Advisor toolbox and broaden your career options.
Strong understanding of finance practices and concepts
Knowledge of MS Word and Excel as well as Adobe Acrobat
GO PRO

Choose from fully customizable

GET PAST THE BOTS

Ensure compatibility with Applicant Tracking Systems

LOOK YOUR BEST

Save time with sleek and stylish professional design templates
Build Your Resume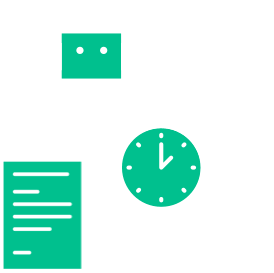 Legal Advisor Interview Questions
"Those considering becoming Legal Advisors should know that being a good Legal Advisor really means deeply understanding the business and how it functions," according to Michelle Yang, a legal consultant at
LegalTemplates.net
. We spoke with Yang about the various aspects of being a Legal Advisor. The insights she shared appear below.
What are some of the core duties performed by a Legal Advisor?
Reviewing and negotiating contracts related to everyday operations such as with vendors and suppliers as well as clients and customers
Reviewing and negotiating contracts that allow the company the company to function such as employment agreements or credit agreements with banks or mergers and acquisitions agreements
Advising the company on every legal matter such as legal risks, compliance with regulations and corporate governance
What challenges does a Legal Advisor face?
Being a Legal Advisor comes with plenty of challenges. Every field of law is sprawling and complex, but you'll be expected to be a generalist and expert in most of them. People will come to you with questions whether you are in an expert in that area of law or not. Another challenge is dealing with the pressure of making decisions and giving advice that could have serious implications for the company.
What skills do Legal Advisors use most?
For skills, negotiation and communication are two important soft skills legal advisors must employ daily. In a negotiation, you need to know how to be tough, but fair. You need to be well prepared, and ready to quickly handle unanticipated counter-proposals. Communicating means being able to describe legal risks and implications clearly, and understanding what the business wants and accurately reflecting that in a contract.
What should someone consider before becoming a Legal Advisor?
The job may not be for the faint of heart. You might be the most hated person in the company, because you'll have to tell people that they can't do something, or tell them things that they don't want to hear.
What type of person is successful in this job?
The successful Legal Advisor will be a consummate multi-tasker with excellent communication skills, and the ability to prioritize issues and problems logically.
What do you find to be the most rewarding aspect about being a Legal Advisor?
If prospective Legal Advisors are frightened of the difficulties and considerations laid out above, they can take the following as a salve: It's intellectually rewarding work, and you'll be part of the critical framework that allows the company to operate and be successful.
Legal Advisor Salary
As reported by the BLS, the median annual salary for Legal Advisors depends on the type of industry in which they are employed. For instance, the median annual wage for a Legal Advisor employed in a manufacturing industry could range from $201,900 to $212,060, while those working in securities and commodities could earn $198,900. The median annual salary for all lawyers in the U.S. is $115,820, with the bottom 10 percent earning $55,870 and those in the 90th percentile earning $187,200. Top earners in this field work in the District of Columbia ($174,480), California ($163,020) and New York ($155,050).
Legal Advisor Resources
We have assembled the following list of additional resources to help you complete your research into a career as a Legal Advisor. These resources provide deeper insight into working in this field with information about career requirements, networking opportunities and personal reflections.
On the Web ACC Legal Strategies Blog

Hosted by the Association of Corporate Counsel (ACC), this blog covers news and trends in the incounsel field.

Corporate Counsel

An online magazine covering career tips, news, events and more.

Inside Counsel Magazine

This online publication presents articles cover strategies for Legal Advisors in areas of risk and compliance, litigation and intellectual property.

Industry Groups Association of Corporate Counsel (ACC)

From networking for online and inperson education opportunities, ACC is an extensive organization providing a wide range of resources for Legal Advisors. Includes meetings, advocacy, podcasts, videos and more.

American Bar Association (ABA)

One of the largest associations of its kind, the ABA provides all types of lawyers, including Legal Advisors, with vast educational, professional development and advocacy resources.

Minority Corporate Counsel Association (MCCA)

Established in 1997, MCCA not only advocates for the hiring of minority Legal Advisors in corporate and legal settings but also provides publications, summits and networking opportunities for those working in this field.
Legal Advisor Resume Help
Explore these related job titles from our database of hundreds of thousands of expert-approved resume samples: