What is a Laundry Attendant?
In general, a Laundry Attendant's duties include washing, drying and folding clothes and linens. Laundry Attendants employed in the hospitality industry, for example, often are responsible for washing towels and sheets, as well as the personal items of guests. Laundry Attendants also work for dry cleaners, washing items like shirts and pants. A Laundry Attendant who works in a coin-operated laundry or public laundromat, however, is responsible for managing the operations and cleanliness of the facility, so that customers are able to wash their own clothing in the most efficient manner.
Laundry Attendant is an entry-level position that typically doesn't require significant previous experience. The Bureau of Labor Statistics expects a 2 percent growth for all laundry and dry-cleaning workers, a category that includes Laundry Attendants. This will amount to 3,360 jobs becoming available each year through 2024.
Interested in a cover letter? Our cover letter builder walks you step-by-step through the process of writing your own. With pre-written text suggestions for every section of your letter, writer's block will be a thing of the past.
Laundry Attendant Duties and Responsibilities
A Laundry Attendant's main priorities are either cleaning and returning laundry to customers and hotel guests, or maintaining laundry facilities. General responsibilities of a person in this position may include:
Sorting Laundry
In order to prevent dyes from transferring from one item to another, a Laundry Attendant must first sort the laundry by colors. Then, the items must be separated based on material and fabric. Finally, Laundry Attendants must be aware of any special washing instructions.
Stain Treatment
In order to remove stains without damaging the item, a Laundry Attendant must determine the best solution for each individual stain depending on the type of stain and fabric consistency, condition and color of the item. Stain treatment can involve pre-soaking, applying bleaching solutions, steaming, as well as scrubbing, spot drying and using sponges or brushes.
Operate and Maintain Machines
Loading and unloading laundry into and out of washing machines and driers is another task of a Laundry Attendant. They must be able to set the specifications for each load based on the time, treatment and fabric by turning valves or levers. Next, they must load the proper amount and type of detergent, soap, bleach, fabric softener or other solution. These individuals must be able to clean the machines and filters, lubricate equipment and troubleshoot errors. Some Laundry Attendants will work with specialty items, and must be able to operate machines that clean and polish fur or leather. Laundry Attendants working in a coin-operated laundry facility are responsible for maintaining the machines, which includes cleaning them and their filters, as well as checking each machine for items left inside. They must provide customer service to individuals using the machines, as well as fix issues, or let management know about any problems or maintenance concerns.
Keep Track of Laundry
Those working in a hotel or resort must keep track of laundry to make sure the right items are returned to their original owners. They need to mark the articles with individual code numbers or owner names, and keep track of each order. Additionally, Laundry Attendants working in the hospitality industry need to make sure enough linens are clean to accommodate every room in the hotel.
Laundry Attendant Skills
A person hoping to secure a job as a Laundry Attendant must be hardworking, reliable and able to function in a fast-paced working environment.
Core skills Based on our analysis of job postings, these are the skills employers are looking for when hiring Laundry Attendants.
Physical strength and the ability to lift up to 50 pounds, as well as stand and move around for the majority of the day.
Ability to follow directions from managers, as well as follow the washing instructions detailed on individual garments.
Good vision and the ability to notice small stains and imperfections.
Knowledge of stain treatment in order to utilize the best strategies to remove the stain on each individual article.
Advanced skills Although not every employer required these advanced skills, they may be helpful in not only securing employment, but also advancing in the position.
Technological skills to use email and web browsing software, as well as Microsoft Office and Windows, and other sales processing software.
Helpful attitude to provide aid to housekeeping, if required.
Customer service skills to offer an excellent client experience.
Knowledge of Occupational Safety and Health Administration (OSHA) regulations.
GO PRO

Choose from fully customizable

GET PAST THE BOTS

Ensure compatibility with Applicant Tracking Systems

LOOK YOUR BEST

Save time with sleek and stylish professional design templates
Build Your Resume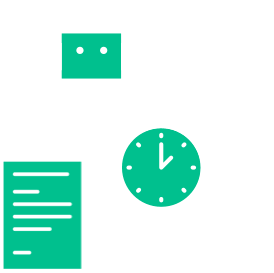 Laundry Attendant Salary
An average Laundry Worker, such as a Laundry Attendant, makes $10.01 per hour, according to The Bureau of Labor and Statistics. Those in the 90th percentile earn $14.88 hourly, while those in the 10th percentile make $8.30 per hour. The District of Columbia, Hawaii and Alaska offer the highest hourly rates to Laundry Workers: $15.68, $15.63 and $12.15, respectively.
Laundry Attendant Resources
Want more information about becoming a Laundry Attendant? We searched the Web to find these additional resource
On Twitter
@EdBrownDist
A company that sells, services and provides parts for coin & OPL laundry equipment.
@hoteliers
News and resources for hospitality industry professionals and students.
@CareerCastTrsm
A resource for careers in the hospitality industry.
Laundry Attendant Resume Help
Explore these related job titles from our database of hundreds of thousands of expert-approved resume samples: