What is a Kitchen Steward?
Kitchen Stewards are responsible for maintaining high levels of cleanliness and organization within a restaurant's kitchen. They perform a variety of tasks in order to do so, and are essential to the success of any culinary establishment. Kitchen Stewards may also be involved in restaurant's' receiving and stocking processes.
Kitchen Stewards are usually directly supervised by their restaurant's executive chef or general manager. According to data published by the Bureau of Labor Statistics, demand for Dishwashers, which includes Kitchen Stewards, is declining by 4 percent. This is expected to result in the loss of 19,500 jobs between through 2024. However, it should be noted that more than 500,000 individuals are currently employed as Kitchen Stewards, so that decline does not necessarily translate to an inability to find work as a Kitchen Steward.
Want to add value to your job application? Using a professional cover letter builder can help you stand out from the competition. Use ours to build a stand out letter that will get you noticed.
Kitchen Steward Duties and Responsibilities
In order to ensure that their restaurant's kitchen is in excellent condition at all times, Kitchen Stewards take on an array of duties. We looked at various job postings to determine the core duties and responsibilities of Kitchen Stewards.
Remove Waste
Kitchen Stewards frequently empty trash bins, collect and remove waste from the floor and work surfaces, separate recyclables and properly dispose of grease.
Operate Kitchen Machines
While dishwashers designed for in-home use can be easily operated with the push of a button, commercial dishwashers may prove to be a bit more tricky. They often include a sink sprayer, a lever-operated washing unit and a drying station, all of which must be used properly and in the correct order to ensure an efficient cleaning process. Kitchen Stewards may need to operate other machines as well, such as glass crushers, trash compactors and sanitizers.
Clean and Polish Cookware and Surfaces
In addition to using automated machinery, a big part of any Kitchen Steward's job is manually cleaning and polishing a variety of surfaces and objects. This can include fairly straightforward work, such as scrubbing debris off of pots and wiping down counters, as well as work which requires more finesse and care, such as polishing silver cutlery and washing copper pans.
Organize Kitchen
Kitchen Stewards also sort, organize and store all utensils, cookware and miscellaneous supplies so that they can be located with ease. Proper organization is crucial to the smooth operation of a restaurant kitchen.
Kitchen Steward Skills
Kitchen Stewards must be hard working, trustworthy and detail-oriented. They are able to tackle repetitive and labor-intensive tasks with a positive attitude, maintain a consistent level of professionalism and be willing to learn. Besides these general skills and traits, employers are looking for potential Kitchen Stewards with the following skills.
Core skills According to the job postings we analyzed, employers are seeking Kitchen Stewards with the following core skills. If you'd like to work as a Kitchen Steward, brush up on the following.
Attention to detail
Great organizational skills
Ability to work while standing up and walking for extended periods of time
Ability to perform heavy lifting
Punctual
Commitment to safety and security procedures
Enthusiasm for upholding hygiene standards
Advanced skills Although employers do not necessarily require candidates to have the following skills, they generally prefer them to. In order to increase your career opportunities, consider adding these to your repertoire.
Experience working in the food industry
Experience operating commercial electric equipment
Prior knowledge of specific cleaning methods as they apply to different metals and surfaces
GO PRO

Choose from fully customizable

GET PAST THE BOTS

Ensure compatibility with Applicant Tracking Systems

LOOK YOUR BEST

Save time with sleek and stylish professional design templates
Build Your Resume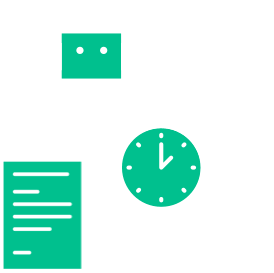 Kitchen Steward Salary
According to the Bureau of Labor Statistics, the median annual salary for Dishwashers, which includes Kitchen Stewards, is $19,340. Those in the lower end earn $16,920, while the highest paid earn $24,630. Kitchen Stewards in Nevada, the District of Columbia and Washington earn the highest median annual salary in the United States: $24,800, $22,900 and $22,500, respectively.
Kitchen Steward Resources
We put together this list of resources to help you continue exploring what it's like to be a Kitchen Steward. To find blogs, LinkedIn groups and more, read below.
On the Web
The Tip Jar
Published by the food delivery app GrubHub, this blog explores all aspects of the restaurant world and is ideal for everyday, practical advice.
/r/KitchenConfidential
This forum on the website Reddit is a place where workers in the restaurant industry can discuss problems and ideas, post pictures and swap stories.
Eater Restaurant Life Forum
This forum on the popular foodie site Eater is used by members of the industry to share news, anecdotes, tips and more.
On LinkedIn
Restaurant Network
With over 84,000 members, this group is an excellent place to connect with other restaurant workers.
Food Industry Jobs
This group has more than 91,000 members and serves as a job board for those wishing to enter the food industry.
Restaurant & Hospitality Experts
This group allows you to communicate with and learn from over 23,000 restaurant and hospitality professionals.
Books
Food Safety
Takes an indepth look at food safety and the best practices for maintaining proper kitchen hygiene.
Foodservice Management
This comprehensive guide is a useful tool for anyone wishing to work in the restaurant industry. Covers equipment, food safety, finances and more.
30 Days to a Clean and Organized Kitchen
Despite being intended for home use, this book contains many tips that can come in handy for a Kitchen Steward.
Kitchen Steward Resume Help
Check out these related job titles from our online database of handpicked, expert-approved resume samples: