What is a Data Modeler?
Data Modelers are Systems Analysts who design computer databases that translate complex business data into usable computer systems. Data Modelers work with data architects to design databases that meet organizational needs using conceptual, logical, and physical data models. Their models are designed to improve efficiency and outputs, and may focus on issues such as reducing data redundancy or improving data movement across systems.
Data Modelers work as part of team with other database administrators and data architects, usually as an employee of a large company or organization. Jobs for Database Administrators, including Data Modelers, are expected to grow in the coming years as the data needs of all companies continue to grow.
Want to add value to your job application? Using a professional cover letter builder can help you stand out from the competition. Use ours to build a stand out letter that will get you noticed.
Data Modeler Duties and Responsibilities?
As they work to design and build useful databases, Data Modelers do a variety of different tasks. Here are some of the primary responsibilities Data Modelers have in their day-to-day work, based on job listing for this position.
Identify Business Needs
Data Modelers identify areas where data can be used to improve business activities, defining business users' requirements. Then, using their understanding of data flows, they propose and implement innovative data solutions.
Create and Maintain Data Models
Data Modelers work closely with the
database engineers
to create optimal physical data models of datasets, then create and maintain data maps and systems interrelationship diagrams for data domains and systems
Set Standards
One of the Data Modeler's responsibilities is to define and govern data modeling and design standards, tools, best practices, and related development methodologies for the organization for which they work. They also set standards for document naming, security, and lifecycle & retention architecture.
Make Recommendations
Based off of their data an analysis, Data Modelers make recommendations for standardization and proper data usage. They champion the usage of data in business, and communicate the benefits and return on investment for application and product owners.
Data Modeler Skills
An ideal Data Modeler is an analytical and creative thinker who is not intimidated by roadblocks and challenges. They understand how to successfully evaluate problems and develop appropriate solutions. Successful Data Modelers can also be counted on to perform well under pressure, possessing great focus while completing projects efficiently. They should be able to work well as part of a team, but also carry responsibility for their own work. Data Modelers also need to be able to work on multiple projects at a time, with the ability to quickly understand and incorporate new technologies. Below are some other skills and abilities that employers look for in a Data Modeler.
Core skills Based on job listings we looked at, employers want Data Modelers with these core skills. Any aspiring Data Modeler should have these things on their resume.
Expertise in data modeling principles/methods including conceptual, logical & physical Data Models
Ability to clearly communicate complex technical ideas, regardless of the technical capacity of the audience
Strong inter-personal skills and ability to work as part of a team
Knowledge of the mathematical foundations of statistical inference and forecasting such as time series analysis, multivariate analysis, cluster analysis, and optimization
Ability to quickly learn and adapt modeling methods from case studies or other proven approaches
Advanced skills While most employers did not require the following skills, multiple job listings included them as preferred. If you can claim these skills, you will make a great candidate for a Data Modeler.
Software Development experience
Ability to utilize Business Intelligence tools (Power BI) to represent insights
Experience working with dimensionally modeled data
Experience in translating/mapping relational data models into XML and Schemas
Tools of the Trade In their jobs, Data Modelers make use of a lot of high-tech tools to get the job done. Here are some of the tools that employers are looking for Data Modeler applicants to have experience with.
Data analysis and modeling tools (e.g. Power Designer, ERWin, ER/Studio)
SQL and/or PL/SQL
RDBMS platforms (e.g. SQL Server, Oracle, Netezza, Teradata, DB2 / UDB)
Microsoft Excel, Word, Power Point and Visio
GO PRO

Choose from fully customizable

GET PAST THE BOTS

Ensure compatibility with Applicant Tracking Systems

LOOK YOUR BEST

Save time with sleek and stylish professional design templates
Build Your Resume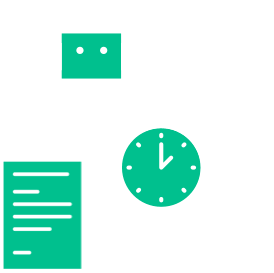 Data Modeler Salary
Data Modelers are included under Database Administrators by the Bureau of Labor Statistics. According to the BLS, the median annual wage for Database Administrators is over $81,000. On the low end, Database Administrators may make less than $45,000 a year. The top earners in the field make more than $127,000 annually. The top three best-paid states for Database Administrators are New Jersey, District of Columbia, and Colorado, where they make median annual incomes of $105,000, $103,000, and $97,000, respectively.
Data Modeler Resources
We combed he web to find the very best resources to help you determine if Data Modeler is the job for you. Check out these links for information and opportunities in Data Modeling.
On the Web
ThatJeffSmith.com
This blog has a lot of helpful industry info, but it also has a resource page just for Data Modeling, with links to all kinds of helpful resources.
The Data Warrior
This speaker and Data Modeler, Kent Graziano, gives his two cents on the ins and outs of the job.
Toad Data Modeler Community
This online community of Data Modelers is a great place to learn from experts and connect with others in the field.
Industry Groups
DAMA International
This global data management organization provides learning and career networking opportunities around the world.
Data Governance Professionals Organization
DGPO focuses on advancing the discipline of data governance, part of the responsibility of a Data Modeler. They have a mailing list and hold events throughout the year.
Data Modeler Resume Help
Explore these related job titles from our database of hundreds of thousands of expert-approved resume samples: