What is a Clinic Manager?
A Clinic Manager works to ensure the smooth running of a medical clinic or outpatient facility. They take on administrative and sometimes medical duties, to include managing clinic staff and overseeing day-to-day management operations. They lead healthcare facilities of all sizes, making sure they are successful and efficient.
Clinic Managers are in a leadership position, and the amount of staff under their direction depends on the size of the clinic or facility. Their duties range from hiring and training staff to developing budgets. As an increasing number of healthcare facilities open around the country, more Clinic Manager positions will likely become available over the next few years.
Need a strong cover letter can help set you apart from the completion. Our professional cover letter builder shows you how.
Clinic Manager Duties and Responsibilities
In their role of administrative management of a healthcare facility, Clinic Managers perform a wide variety of tasks. After an analysis of several job listings, we have identified these primary Clinic Manager duties and responsibilities.
Staffing
Clinic Managers are responsible for assessing the staffing needs of a clinic and determining when new staff are needed. They then interview candidates, hire new clinic employees and train them to meet clinic requirements.
Staff Management
In addition to bringing on new staff, the Clinic Manager also manages and supports the existing staff at a clinic. They manage their performance, provide organizational reviews, and mediate any issues that may arise.
Budgeting
As administrators, Clinic Managers plan the short- and long- term budgets for the clinic. They then must diligently ensure that budgets are being followed and that the clinic's fiscal needs are being met.
Develop Plans and Systems
The Clinic Manager is responsible for developing business plans for the clinic. They also look for new ways to organize staff and implement systems to maximize productivity in the workplace and meet objectives.
Clinic Manager Skills
There are many traits and skills that a successful Clinic Manager should have, but above all they should be a strong leader. They need to be able to lead large groups of people to meet objectives, to provide exceptional care, and at the same time lead a successful business. Strong decision making skills are also crucial in this job. They need to be able to balance multiple responsibilities and prioritize what needs to be done. Clinic Managers should be analytic thinkers who can look at an organization and come up with solutions to make it more productive and successful. Along with these general skills and personality traits, Clinic Managers should also have the following skills.
Core skills A review of job listings for Clinic Managers showed us that employers are looking for applicants with these core skills. Aspiring Clinic Managers should focus on the following
Previous medical office experience
Understanding of the ethics of confidentiality
Strong spoken and written communication skills
Customer service experience
Knowledge of the rationale of appropriate patient care
Advanced skills The below skills are not required by most employers of Clinic Managers, but many of them listed these as preferred skills for applicants. If you have these skills under your belt, you are a great candidate for Clinic Manager.
Previous supervisory experience
Experience with assessments and employee management
Experience with medical informatics.
Tools of the trade With the wide range of responsibilities that Clinic Managers have on their plates, it is not surprising that there are a wide variety of tools that they use in the course of their work. If you are interested in becoming a Clinic Manager, make sure you are proficient in the use of the following tools
Computer systems
Data Entry procedures including EMR, Microsoft Excel and Word
Computerized billing/registration systems
GO PRO

Choose from fully customizable

GET PAST THE BOTS

Ensure compatibility with Applicant Tracking Systems

LOOK YOUR BEST

Save time with sleek and stylish professional design templates
Build Your Resume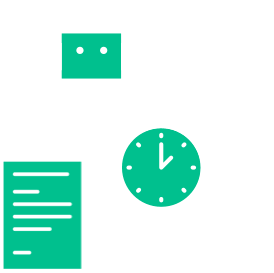 Clinic Manager Skills
Clinic Managers are usually paid an annual salary. In the United States, Clinic Managers make a median annual salary $94,500. The lowest paid 10 percent of Clinic Managers only make less than $56,230 per year, but the highest 10 percent may earn more than $165,380 annually. For high wages, the best place to be a Clinic Manager in the U.S. is the District if Columbia, where they earn a median salary of $121,620. Other well-paid states for Clinic Managers are California and New York, where they make median salaries of $117,660 and $113,640, respectively.
Clinic Manager Resources
To provide you with all the information you need to pursue a career as a Clinic Manager, we searched the web and found these great resources. From insightful blogs to industry organizations, there are tons of great links here to help you on the job hunt.
On the Web
Modern Healthcare Blog
This blog, published by the publication Modern Healthcare, covers a large range of topics of relevance to a Clinic Manager, including the business side of Healthcare and changes to the Healthcare system.
Healing Hospitals
While its focus is on hospitals, the issues covered in this blog by Dr. Nicholas Jacobs, apply to the management of Clinics, as well. He talks about hospital administration, medical errors and health reform topics.
Profitable Practice
This incredibly helpful blog will help you use software to make a clinic more profitable, efficient and successful.
Clinic Manager Resume Help
Explore these related job titles from our database of hundreds of thousands of expert-approved resume samples: