What is a Catering Supervisor?
A Catering Supervisor, also known as a Catering Manager, handles all aspects of the day-to-day work of a catering business. The job entails everything from interacting with clients, to preparing menus, to overseeing the presentation and serving of the food.
Catering Supervisors are hired both by large catering businesses, such as hotels and restaurants, as well as smaller catering companies. Also, many Catering Supervisors are self-employed and run their own catering businesses. The work of Catering Supervisors is done both in the kitchen, where they oversee the preparation of the food, and at various function sites, where they ensure that food service is provided to the customer's satisfaction. This is an active job that usually involves long hours spent on one's feet, and also often calls for weekend and evening work.
Want to add value to your job application? Using a professional cover letter builder can help you stand out from the competition. Use ours to build a stand out letter that will get you noticed.
Catering Supervisor Duties and Responsibilities
In order to smoothly manage a catering operation, there are a number of tasks and duties that Catering Supervisors are responsible for. Based on our analysis of many job listings, we identified these primary Catering Supervisor duties and responsibilities.
Handle Employee Issues and Training
Catering Supervisors interview, hire, train and manage employees. Staff under their management include kitchen and
wait staff
; in large operations, Catering Supervisors may be in charge of a very large team.
Provide Customer Service
Catering Supervisors often have a client-facing role, in addition to their planning and management duties. They are responsible for selling the business to new clients, and they work closely with customers to understand and fulfill their wishes. Catering Supervisors also respond to customer comments or complaints.
Plan Menus and Order Supplies
After finding out what the customer's wishes are, the Catering Supervisor may plan a menu for the event. They then order the necessary supplies for the number of people they will be serving. Catering Managers are often responsible for ensuring that the catering operation maintains and inventory of stock, of both food and serving supplies.
Ensure Compliance with Regulations
A key duty of the Catering Supervisor is to ensure that the catering business is in compliance with all local laws and regulations regarding food safety and handling. They must be aware of all regulations that apply to the business, and oversee the catering activities, from cooking to serving, to be on the lookout for any violations.
Catering Supervisor Skills
Catering Supervisors are multitaskers and need to have quite an extensive set of skills to be successful. A Catering Supervisor needs, above all, to have strong leadership skills, to be able to encourage a productive work environment through motivation and example. They must have good communication skills, as they need to be able to give clear direction to staff as well as effectively communicate with customers to meet their needs. Relatedly, Catering Supervisors should also have strong customer-service skills, able to courteously deal with patrons and put their wishes first. Being a Catering Supervisor demands a good deal of flexibility and stamina, and the ability to constantly adapt to different working environments. In addition to these general skills and personality traits, employers are seeking Catering Supervisor candidates with the following skills.
Core skills Based on a review of open job listings, we found that employers are looking for Catering Supervisors with these core skills. If you want to work as a Catering Supervisor, focus on the following.
Business skills, such as business budgeting and employee management
Attention to detail
Ability to organize scheduling and budgets
Physical stamina
Administrative ability and it literacy
Experience resourcing temporary help and managing employees
Advanced skills The following skills are not required by most employers, but having them in your skills arsenal may improve your chances of getting a job as a Catering Supervisor.
Experience in improving service delivery
Certification by food safety organizations such as ServSafe or the National Restaurant Association Educational Foundation.
Knowledge of relevant food safety regulations.
GO PRO

Choose from fully customizable

GET PAST THE BOTS

Ensure compatibility with Applicant Tracking Systems

LOOK YOUR BEST

Save time with sleek and stylish professional design templates
Build Your Resume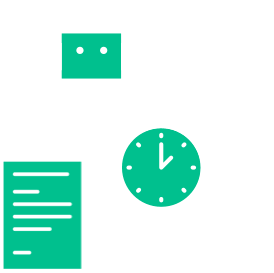 Catering Supervisor Salary
Catering Supervisors are typically paid on an hourly basis. The Bureau of Labor Statistics categorizes Catering Supervisors as Food Service Managers. According to the BLS, the median hourly wage for all Food Service Managers, including Catering Supervisors, is $23.41. The lowest paid Catering Supervisors may earn less than $13.40 an hour, while the highest paid ten percent can make more than $39.91 hourly. Catering Supervisors in Rhode Island make the highest median hourly wage in the United States: $33.32. New Jersey and Delaware are not far behind, where they earn a median hourly rate of $32.88 and $29.96, respectively.
Catering Supervisor Resources
Looking for more information about becoming a Catering Supervisor? We put together this list of additional resources to help you as you continue to explore a career in this exciting field.
On the Web
Evenesis
A website for event planning and catering managing professionals, come here for helpful articles and howto videos.
Hotel F & B
In this blog, hotel food and beverage professionals, including Catering Supervisors, share their experiences and commentary on the hotel food industry.
Jay's Catering
This excellent blog by a catering company provides an idea of the range of tasks and details that a Catering Supervisor might support.
Catering Supervisor Resume Help
Explore these related job titles from our database of hundreds of thousands of expert-approved resume samples: