What is a Café Manager?
A Café Manager oversees daily operations of a café, which sells food and drinks to customers. From planning menus and working with vendors to training employees and managing budgets, this individual is responsible for all aspects of running the business. They work in independently owned cafés, national chains, as well as cafés that are located on college campuses, in hospitals and in privately-run companies. This position often requires working long hours – more than 40 hours per week – and being available on nights and weekends.
Café Managers must have experience working in the restaurant field; many candidates get promoted from lower managerial positions, such as Assistant Manager or Shift Supervisor. Demand for Café Managers is growing: 7,710 annual jobs are expected to open up for all food service managers through 2024, accounting for a 5 percent overall increase, according to The Bureau of Labor and Statistics.
Interested in a cover letter? Our cover letter builder walks you step-by-step through the process of writing your own. With pre-written text suggestions for every section of your letter, writer's block will be a thing of the past.
Café Manager Duties and Responsibilities
A Café Manager must be a jack-of-all-trades, as they are the one responsible for making sure that every aspect of the business is running successfully. As such, they have varying responsibilities, including:
Managing Personnel
The responsibility of making sure that the café has sufficient and qualified staff falls unto the Café Manager. In this role, this person must seek, interview, train and supervise all of the café's employees, which may include: waitresses, cooks, hostesses, valets, dishwashers, baristas, etc. They are in charge of creating weekly schedules, finding replacements and filling in for staff when there is a need. They assign job objectives that employees must follow, and evaluate the staff's performance against the objectives in employee reviews.
Handling Finances
The Café Manager is accountable for the café's books, making sure that all of the expenses are within the pre-established budget, and sales meet daily and monthly goals. This individual reconciles the daily funds coming in from sales, makes bank deposits and handles payroll. They may also calculate which food or drink items bring in more revenue, and modify the menu to increase profitability.
Managing Inventory
In order for a café to run smoothly, there must be enough food, equipment and supplies - such as dishes, utensils, napkins, etc. It is the Café Manager's responsibility to count the existing stock of items, order updates or replacements, making sure the new orders are budgeted for, and anticipate, slow and busy periods in the café, as well as special events. Café Managers often are tasked with accepting shipments of food and supplies, verifying that the correct varieties and the number of items have been sent, and organizing the inventory in the café.
Monitoring Compliance
Café Managers handle all of the aspects of gathering the paperwork and required materials to make sure all the licensing is up-to-date and compliant with health and fire regulations as it relates to food preparation and serving, as well as building maintenance. They schedule meetings with inspectors, and handle any corrections that need to be made. They also keep sanitation or food subsidies records, as required by the government.
Providing Customer Service
Aside from dealing with staff and running the establishment, Café Managers must provide the optimum guest experience, which may include greeting and seating customers and providing them with menus. One of the more challenging aspects of this profession is dealing with customer complaints, which may be regarding the price or quality of the food or drinks, or poor customer service.
Café Manager Skills
Successful Café Managers are business-savvy, have leadership qualities and are organized and friendly. They must be able to create an inviting and comfortable experience for the café's guests, yet be professional and command respect from staff and vendors.
Core skills Most job listings for Café Managers across the U.S. required these basic skills
Customer service skills to meet and address customers' requests, demands and concerns.
Skills in both management and administration in order to lead a team, allocate resources and make intelligent decisions about the best strategies for running the business.
Knowledge of basic mathematics, accounting and payroll, in order to maintain the café's books and handle payroll.
Good management of time and organizational skills to handle a multitude of tasks efficiently and be able to prioritize.
The ability to negotiate with vendors for lower prices or better service.
Advanced skills In our review of online job postings, some employers listed the following skills as preferred. Including these on your resume can help your chances of securing employment
A passion for food, and the ability to suggest unique recipes and product offerings.
Social media marketing experience with platforms such as Facebook, Twitter and Instagram.
Fluency in another language, most commonly Spanish.
GO PRO

Choose from fully customizable

GET PAST THE BOTS

Ensure compatibility with Applicant Tracking Systems

LOOK YOUR BEST

Save time with sleek and stylish professional design templates
Build Your Resume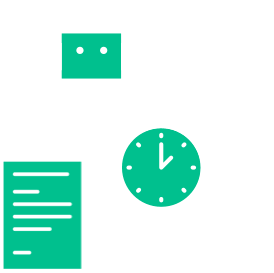 Café Manager Q & A
To get a better idea of what being a manager in the restaurant industry is all about, we spoke with
Rachel Ego
, a former Food and Beverage Director who is currently General Manager of a private Country Club in Denver, Colorado. Here's what she had to say.
What are some of the core duties performed by a restaurant manager?
The restaurant manager is responsible for the "flow" of the restaurant. Coordination of the front of the house (wait staff, bartenders, bussers, etc.) and the back of the house (cooks and dishwashers). There is also an administrative aspect, including scheduling, reconciling sales and coordinating with vendors.
What challenges does this position face?
The challenges include long hours, transient staff, demanding customers and the unpredictable nature of the business.
What skills does this position use most?
The ability to multi-task, to be detail-oriented and, most importantly, to be able to work with staff and handle customer requests.
What should someone consider before becoming a restaurant manager?
The hours are long and unpredictable; most places require nights, weekends and holidays. Working in a restaurant can be a lot of fun, but you have to be able to balance having fun with getting the work done.
What type of person is successful in this job?
People who are willing to work hard and truly enjoy being with people. As a manager, your job is to get the work done through people. The job is helping guests have fun.
What do you find to be the most rewarding about this position?
A successful shift is one that is planned for and the staff has all of the tools and information that they need. When it goes well, everyone feel an immediate sense of satisfaction; usually the atmosphere is one of fun, which makes for an easier day at work.
Café Manager Salary
The Bureau of Labor and Statistics states that the average annual salary for food service managers, a category that includes Café Managers, is $48,700. Café managers in the 10th percentile make $28,800, while those in the 90th percentile can make up to $83,000. States with the highest average salaries for Café Managers are Rhode Island ($69,300); New Jersey ($68,400); and Delaware ($62,300).
Café Manager Resources
We scoured the Internet to bring you additional resources to help you learn more about a career as a Café Manager. From blogs, to books and influencers, utilize these sources to help you make a smart career decision.
On the Web
Restaurant Den Blog
A blog for Restaurant and Café Managers on topics such as acing health inspections and marketing tips.
Ctuit Blog
A blog with advice on aspects such as nutrition labeling and accounting.
Modern Restaurant Management
A website dedicated to providing the latest strategies to help Café and Restaurant Managers with all aspects of running their business.
On Twitter
@jobfindlyrest
A resource for restaurant jobs across the country.
@Chris_Donnachie
Restaurant Manager at Martin Wishart at Loch Lomond, previously of Yatai, Musa & The California Grill in Orlando, Florida.
@RonRuggless
Writer for National Restaurant News, and an expert on everything happening in the restaurant world.
Café Manager Resume Help
Explore these related job titles from our database of hundreds of thousands of expert-approved resume samples: