What is a Billing Coordinator?
A Billing Coordinator is a client-facing job that deals with accounts payable to a company by overseeing all invoicing. They need to ensure that they charge customers appropriately and track and collect payments consistently and correctly. A Billing Coordinator is key in safeguarding a company's revenues.
Billing Coordinators normally work during regular business hours in an office environment.
Interested in a cover letter? Our cover letter builder walks you step-by-step through the process of writing your own. With pre-written text suggestions for every section of your letter, writer's block will be a thing of the past.
Billing Coordinator Duties and Responsibilities
A Billing Coordinator needs to drive the billing process by utilizing complex problem-solving skills along with strong client interaction skills. The role is best suited for a team player who is action-oriented and has strong communication skills. After analyzing a number of job listings, we identified some core Billing Coordinator duties and responsibilities.
Billing
Independently manages all billing functions by collecting and entering data into the financial system. A Billing Coordinator creates invoices for submission and resolves billing issues as they arise.
Analysis
Independently responds to all requests for analysis of time or billing information and statistics.
Customer Service
Responds to internal and external requests and provides high quality support to customers and colleagues.
Billing Coordinator Skills
Billing Coordinators have knowledge of billing procedures and should show great attention to detail. Their analytical ability is essential, while their communication skills can make a difference in customer relationships. The following skills are also recommended by employers looking for Billing Coordinators.
Core skills Based on job listings we looked at, employers want Billing Coordinators with these core skills. Focusing on these skills will be to your advantage.
Communicate with customers to answer questions
Resolve disagreements with creditors
Request payment of pending debts
Negotiate payment arrangements if need be
Perform control functions
Investigate and reconcile unbilled costs versus billed revenue
Issue invoices and distribute them electronically or by mail
Prepare and submit statements
Ensure customers are billed correctly for services offered
Excellent communication and interpersonal skills
Advanced skills The following are preferred skills requested by employers. Adding these to your range of skills will help you stand apart.
Understanding of relevant laws and best practices
Comfortable with mathematics and financial data
Great attention to detail
Confidentiality and trustworthiness
Independently manages own work
Strong analytical, quantitative and problem-solving skills
Excellent verbal and written communication skills
Tools of the trade Billing Coordinators use many different tools in their daily work functions. These are some of the tools you should be proficient in using the following
Engage in office and administrative work using a computer and a telephone
Proficient in MS office and data entry
Knowledge of ERP software
Proficient in Excel and other financial applications, Zendesk, Intacct accounting software, Salesforce
Experience in Ad-tech, advertising or media publishing industry is highly preferred
GO PRO

Choose from fully customizable

GET PAST THE BOTS

Ensure compatibility with Applicant Tracking Systems

LOOK YOUR BEST

Save time with sleek and stylish professional design templates
Build Your Resume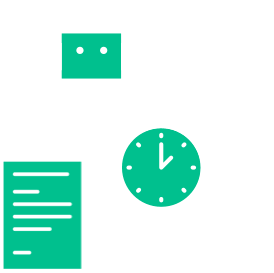 Billing Coordinator Q & A
What are some of the core duties performed by a Billing Coordinator?
The ability to respond to and solve billing enquiries, processing client invoices and preparing billing reports.
What challenges does a Billing Coordinator face?
Being a Billing Coordinator places you in high stress situations and you need to have good stress coping mechanisms to deal with these situations calmly and effectively.
What skills do Billing Coordinator use most?
Communication skills such as listening and conveying information effectively, critical thinking, problem solving, social perceptiveness, leadership skills and being service oriented.
What should someone consider before becoming a Billing Coordinator?
As a Billing Coordinator you will need to be both analytical and detail-oriented in keeping accurate records and creative in collecting payments.
What type of person is successful in this job?
A person that enjoys analyzing information and using logic to solve problems. You should also be willing to take initiative and enjoy working as part of a team. You will need to exert a great amount of self-control and keep a hold of your emotions in difficult situations.
What do you find to be the most rewarding about being a Billing Coordinator?
Being a Billing Coordinator can be a rewarding career knowing you have a vital part to play in helping a business be sustainable.
Billing Coordinator Salary
According to the U.S. Bureau of Labor Statistics, the median annual wage for bookkeeping, accounting, and auditing clerks – including Billing Coordinators – is $37,250 in May 2015. The lowest 10 percent earned less than $22,940 a year, and the highest 10 percent earned more than $57,920 a year. The three top states for the median salary is District of Columbia, Alaska and Massachusetts, each paying $54,080, $45,020, $44260, respectively.
Billing Coordinator Resources
We looked for resources to help you become a successful Billing Coordinator. The list of resources includes websites, industry associations, and books that can help you build your professional network and learn more about how to succeed in this field.
Billing Coordinator Resume Help
Explore these related job titles from our database of hundreds of thousands of expert-approved resume samples: